Find A Gift For Someone Who Has Everything Or Someone Hard To Buy For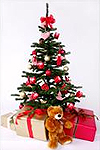 So you have been searching for a gift for someone who has everything, and none of the gift ideas you've seen before would light up their eyes with genuine awe, surprise them, or even show a glimmer of wow. No need to search any further for that gift because what you will find here will thrill them. We offer wonderful gift ideas for men, women, kids, pets (and people who love pets), and so much more!
I have pulled together incredible gift ideas from all over the world for him, her, kids, pets and people who love theiir pets, and more. You can find gift ideas if you are in the USA, Canada, UK, Australia, and so many other countries that I know your someone who has everything, or someone who is hard to buy for, will love. Whether you are looking for a birthday present, anniversary gift, thinking of you, thank you present, or a Christmas gift for everyone on your list you can find them right here. A warning though, you will find lots of gifts you will want for yourself!
You can view the categories in the new side menu or the slider below. Plus, I update daily so you will see so many new gift ideas even if you were here a couple of hours ago. Come on in see!
There are only left until Christmas!
Suggested Gifts From Jan
Here you will find all sorts of unique gifts, if I do say so myself, that I have personally picked out for you. I invite you to have a look, you won't be disappointed!
Featured Partners