Find A Gift For Someone Who Has Everything
Let's face it, not too many people actually have everything, though it sure feels like it because they are so hard to buy for. That's where we come in. We offer an incredible selection of perfect gift ideas for family and friends on your shopping list who seem to have everything. Browse stunning jewelry, trendy clothing, thrilling adventures, yummy gourmet treats and so much more. Come on in and find an extra special gift that will please even the hardest person to buy for.
Featured Gifts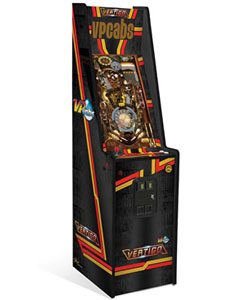 The Virtual 60-Game Pinball Arcade. Features over 60 different variations of virtual pinball.

Show Me More!
Sign up and receive what's new and up-and-coming, special offers and flash sales. Subscribe to our mailing list