DELICIOUS GOURMET GOODIES
Hole in One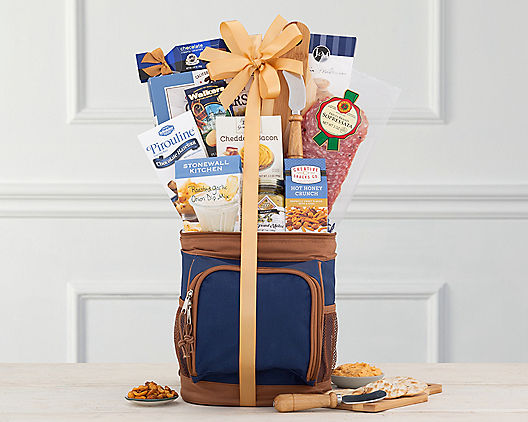 This golf cooler bag will stylishly keep their lunch cold all day long. Filled with Daniele artisan smoked salame, Napa Valley Mustard Company stone ground mustard, Sonoma Jacks garlic herb cheese wedges, sea salt olive oil crackers, chocolate chip brownie brittle, honey mustard pretzel nuggets, Lily O'Brien's chocolate chip cookies, Mama Mellace's dried fruit and nuts, Stonewall Kitchen roasted garlic and onion dip mix, a bamboo cutting board and cheese knife so they can enjoy this gift anywhere.
7th Inning Stretch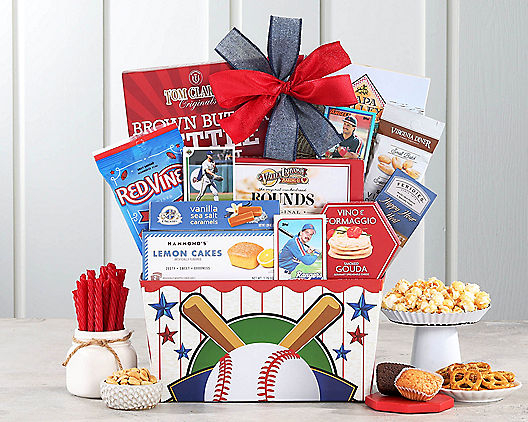 This collection is inspired by the great American pastime. Ballpark favorites include Popcornopolis kettle corn popcorn, David original sunflower seeds, Bavarian style pretzels, Big League Chew bubble gum, peanuts, Somersaults Snacks cinnamon sunflower nuggets, bite size Toosie Rolls and two reusable, double-walled cups with lids. Four assorted baseball cards add a playful and authentic touch to this new gift assortment that Dad would love.
Father's Day Bundle of Gifts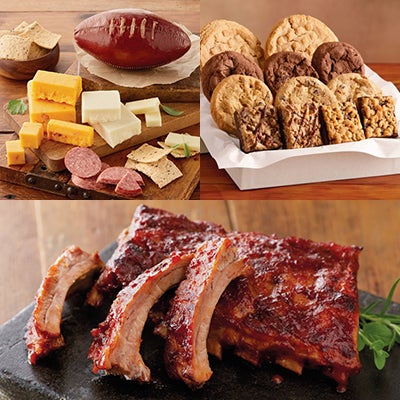 Send an entire celebration with a collection of our most popular Father's Day gifts and save. Included in this bundle are the Football Sausage and Cheese Gift, a savory treat Dad is sure to love; Baby Back Pork Ribs ready for the grill; and the Father's Day Cookie Gift Box, filled with cookies and brownies that will sweeten his day. Each gift ships individually.
Father's Day Gift Tower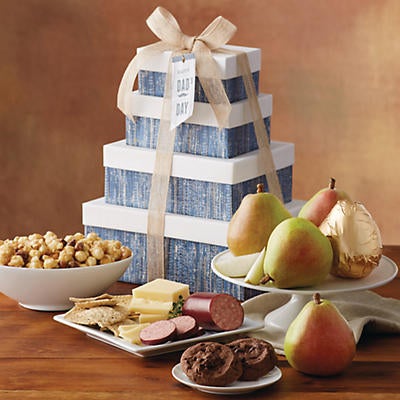 This gift features Royal Verano Pears and Moose Munch Gourmet Popcorn in addition to an array of goodies that give Dad the chance to satisfy his sweet tooth, indulge in savory delight, or share a wonderful afternoon with those he loves most.
Father's Day Hometeam Snack Box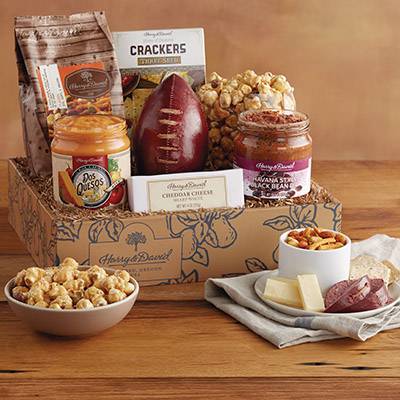 Celebrate Dad in style with a snack box filled with some of his prime-time favorites. We start with Moose Munch Gourmet Popcorn from our own candy kitchen, then add some surprises, including a hearty football-shaped beef sausage and savory Hoot 'n' Holler Snack Mix. This premium gift is an excellent choice for Father's Day, whether Dad's at home or at the game.
Ultimate Meat and Cheese Gift Box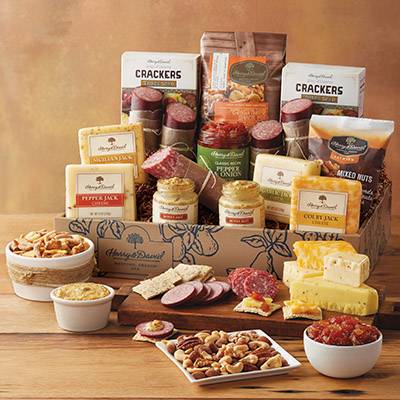 This delightful ensemble of savory snacks is the perfect way to start an evening of entertainment. Whether you're hosting a party for a big game or setting out hors d'oeuvres for an elegant reception, guests will delight in this array of fine sausages, robust cheeses, and expertly crafted snacks. This gift is a wonderful way to surprise Dad.
Father's Day Savory Cheese and Nuts Tower
Definitively savory, crunchy, chewy and sweet, this collection of cheese, crackers, snacks and candies is a celebration of tastes and textures in a tower of six gift boxes designed exclusively by GiftTree. Father's Day will be made all the better when Dad enjoys opening one box of delicious fare after another. Included in this Gift Fresh Almonds, Gourmet White Cheddar Popcorn, Snack Mixes. Northwoods Wisconsin Cheddar Cheese, Rosemary Garlic Crackers. Peanut and Chocolate Mix, Cherry Sours, Pretzels and more.
Summer BBQ Gift Box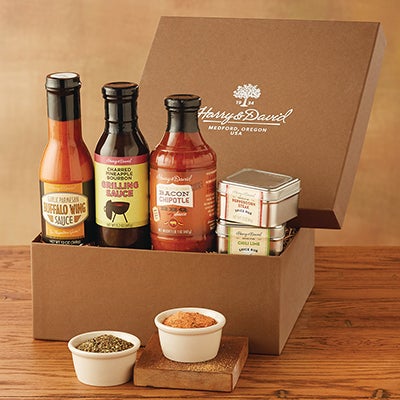 Dress a steak with style using our Pinot Noir steak sauce or spice it up with our special peppercorn rub. If you're preparing chicken, our charred pineapple grilling sauce adds the perfect hint of fruit and sweetness, while the chili lime rub adds a fanciful Southern flair. Completing this barbecue gift is our bacon chipotle barbecue sauce, a mixture of two enduring favorites-spicy chipotle and succulent bacon.
Father's Day Dipped Pretzels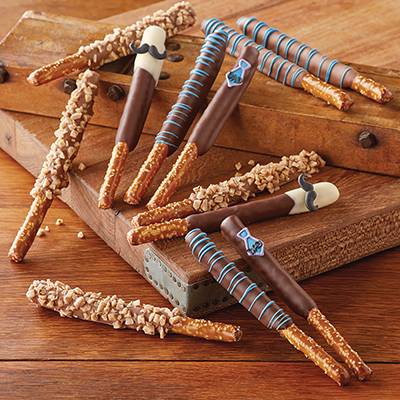 Send Dad a delicious assortment of milk, white, and dark chocolate-pipped pretzels sticks. Four of the pretzels are adorned with either a candy mustache or tie, while the rest are drizzled with chocolate stringing or rolled in savory nuts. The sweet and salty flavors combined with a satisfying crunch are sure to delight Dad. Arrives in an elegant gift box.
Favorite Mixed Nuts Collection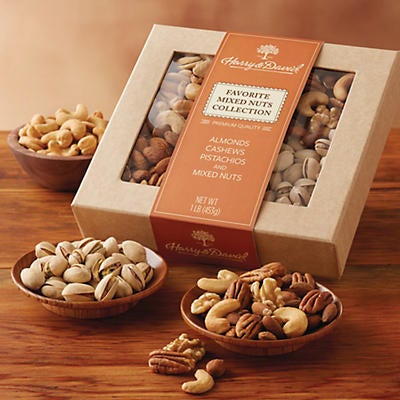 The Favorite Mixed Nuts Collection offers the finest hand-selected nuts. We've filled it with the perfect array, starting with roasted in-shell pistachios, cashews, and roasted almonds. Then we topped it off with a deluxe nut blend. This selection is a premium, gourmet delight for Dad.
Italian Roast Coffee Chest
A full sized bag of Lavazza Italian roast coffee is joined by a collection of imported almond biscotti, perfect coffee companions and a copper lidded stainless steel travel mug, vacuum insulated to enjoy Italy's favorite coffee on the go. It's the perfect gift for a coffee lover.
View more gourmet gifts for him here!
Steeplechase Vineyards Quartet
An award-winning collection of wines pairs perfectly with this curated collection of food. Steeplechase cabernet, Napa Valley merlot, chardonnay and zinfandel are brought together with some of our favorite gourmet fare in this exquisite gift basket.
Francis Coppola Diamond Collection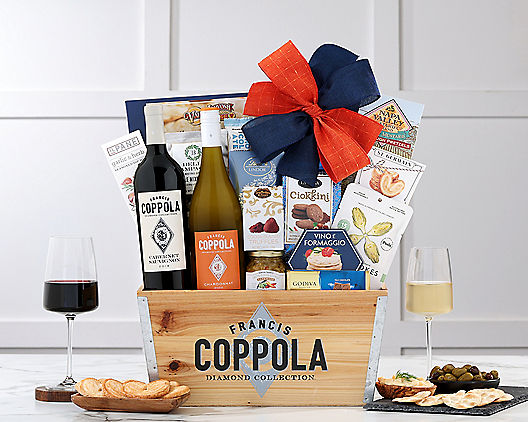 As celebrated for his wines as his cinematic genius, it's an honor to include a trio of Coppola wines from the award-winning Diamond Collection. Cabernet, chardonnay and merlot along with a variety of delicious and complementary gourmet snacks create this exclusive wine basket.
Hole in One with Chardonnay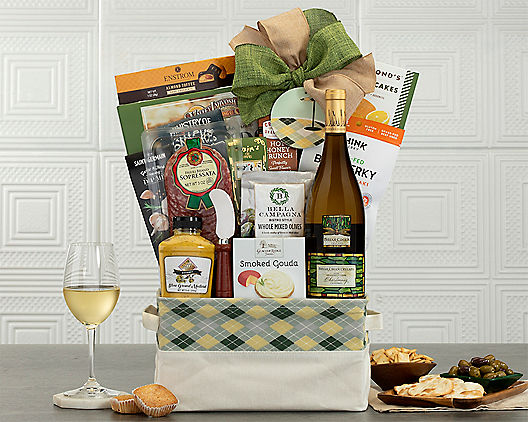 This golf cooler bag will stylishly keep their lunch cold all day long. Filled with Callister chardonnay with baked pear, apple and pineapple flavors. mustard, Sonoma Jacks garlic herb cheese wedges, honey mustard pretzel nuggets, Mama Mellace's dried fruit and nuts, Stonewall Kitchen roasted garlic and onion dip mix, a bamboo cutting board, cheese knife and wine stopper so Dad can enjoy this gift anywhere.
Houdini Napa Valley Red Wine Trio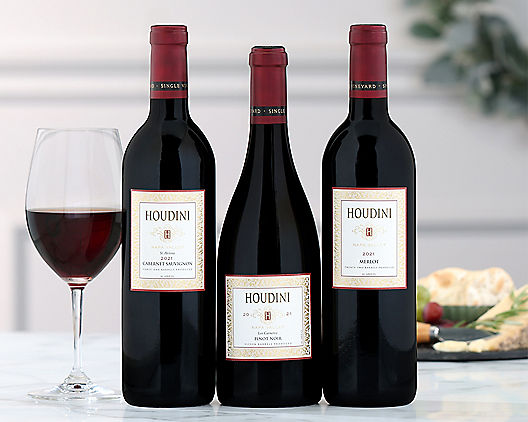 This award winning trio is perfect for red wine lovers. Dad will enjoy this great assortment of Houdini pinot noir which is medium in body and favor with aromas of red cherries and hints of chocolate, Houdini cabernet sauvignon is filled with flavors of cherry and blackberry, or a rich and full bodied Houdini zinfandel.
Mixed Wine Club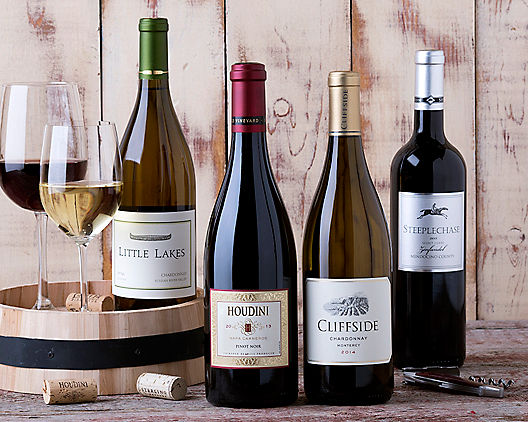 This Mixed Wine Club is the ideal wine club for both wine lovers and those who want to learn more about wine. Each month Dad will receive both a red and a white wine along with tasting and pairing notes for each wine.
The Best Electric Wine Opener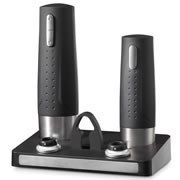 This electric wine opener earned The Best rating from the Hammacher Schlemmer Institute because of its perfect worm insertion and rapid, effortless cork removal. A wine industry expert opened 56 bottles with the electric wine openers and she lauded The Best model for requiring "no effort at all," unlike lesser models that were "incredibly awkward" or "required a lot of pressure." The expert praised The Best model's screw insertion as "flawless" on traditional and synthetic corks and its cork removal performance was "exemplary," while other openers stuck to the lip of the bottle.
NitroTap Wine Service & Preservation System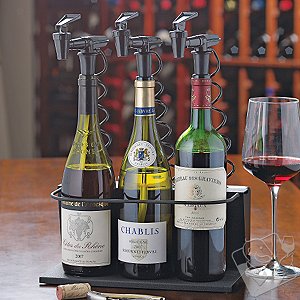 Instant wine service---3 bottles on tap! It takes less than 12' of space to create an everyday wine service center. Keep 3 bottles on tap at all times sealed fresh by the inert nitrogen gas system. Nitrogen replaces the air in opened bottles that causes wine to spoil over time sealing in fresh taste and assuring many happy refills!
EuroCave Wine Art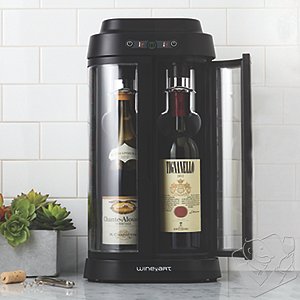 Preserve Your Happiness Open that rare red you've been saving and enjoy it at its optimal flavor for days ahead. EuroCave Wine Art enables you to perfectly preserve the flavors of an opened bottle for up to 10 days absolutely ensuring that the taste of your first sip will endure to your last. Dual compartments allow you to store either red white or both at the optimal serving temperature.
View more wine gifts for him here!
Cool home bar accessories, fun bar decor & more!
Discover unique home bar accessories and supplies, BBQ tools, unique golf accessories, man cave gifts, bar games, cigar acessories and so much more. You will also find lots of fun and unusual guy goodies he will love.
Father's Day SALE! Save $5 on Orders $70+ with coupon code FDAY5 - Valid to June 18th -Bar Goodies - Check out Home Wet Bar!
Mr Beer North American Collection Beer Home Brewing Kit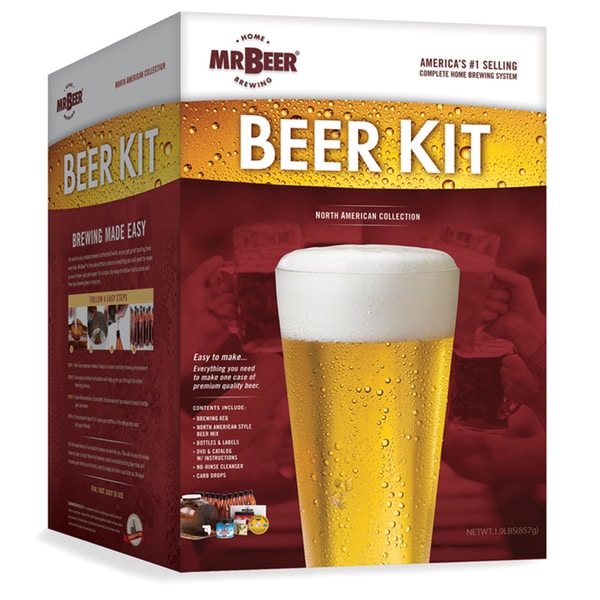 Mr Beer North American Collection beer home brewing kit gives you everything you need to brew beer at home. With all the ingredients and supplies needed to brew and bottle one batch of quality home-brewed beer, this kit is a great gift for the beer lover.
Craft A Brew Oktoberfest Ale Beer Recipe Kit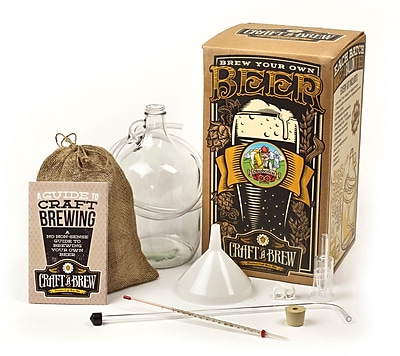 Made in the USA Compatible with a Mr. Beer brewing setup.
IPA Home Brew Box Gift
Whether he's a seasoned expert or simply wants to try his hand, this home brewing kit contains everything he needs to brew up a gallon of vibrant, zesty and tropical Citra IPA.
Flavor Enhancing Home Beer Frother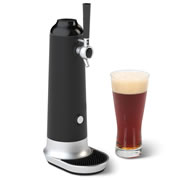 This is the home beer dispenser that unlocks the flavor trapped in canned or bottled beer by producing a thick, flavor-enhancing foam like draft poured fresh from the tap. Simply insert an opened can or bottle into the canister (placing the feeding tube inside), close the lid, and pull the tap to dispense beer. Once the glass is two-thirds full, pushing the tap generates ultrasonic sound waves that froth the beer's carbonation into a dense micro-foam that delivers enhanced aroma, flavor, and mouth-feel.
Home Beer Dispenser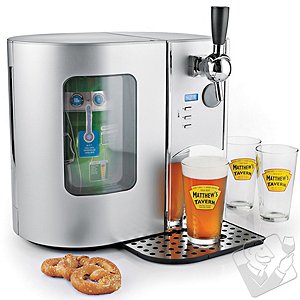 Best gift ever for the beer connoisseur. With its own CO2 cartridge it's designed to dispense any and all 5-liter kegs pressurized and otherwise. Keeps keg fresh at optimal serving temp for 30 days. Cool for tailgating RVs picnics and boats.
Personalized Beer Growler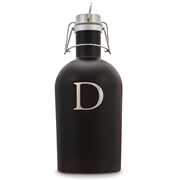 This is the personalized jug or "growler" that transports a beer connoisseur's take-out draft safely from craft brewery to home refrigerator. This sleek, modern-age growler is crafted of stainless steel with a swing-top silicone stopper that seals tightly to keep a cherished craft brew fresh for 5-7 days in the refrigerator.
Father's Day Personalized Pilsner Set
A rustic acacia wood gift crate opens to reveal two 12-ounce pilsner glasses, two real cork coasters and a stainless steel bottle opener. Your favorite pilsner-loving dad will love this gift all the more when he sees his initial engraved on each glass, creating a great Father's Day gift.
View more beer gifts for him here!
Golf Swing Alignment Glasses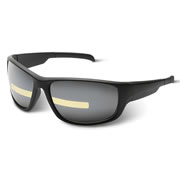 These are the glasses with patented lenses that help improve a golfer's short game by visually aligning the club, the ball, and its trajectory. Ideal for both aspiring Masters champions and those too green to qualify, the glasses provide a tinted line on the lenses that illustrate a straight path for long putts, chipping, and pitching, helping golfers maintain correct posture and a steady head position. Free Shipping over $99! Use code: HSFREE - Valid through 6/30
Golfer's Personalized Leather Clubhouse Bag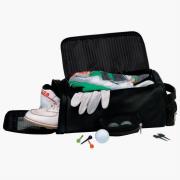 This is the napa leather bag with monogrammed initials that helps golfers organize necessary accessories with both grace and utility. The top grain leather's pebbled grain and soft hand impart a more rugged, contemporary look to the organizer than typical canvas or synthetic materials, accommodating all accouterments without compromising golfing mores. Free Shipping over $99! Use code: HSFREE - Valid through 6/30
Backpack Golf Clubs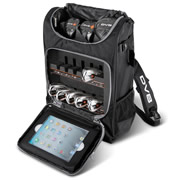 This is the backpack that holds a set of golf clubs. The set includes one shaft and 10 clubheads that simply slide into the shaft and lock into place in seconds via the patented stainless steel quick-coupling joint. The entire set is one-third lighter than a traditional set and all components have dedicated storage in the regular-sized backpack, allowing you to tote them around the course without needing a caddie or cart. Free Shipping over $99! Use code: HSFREE - Valid through 6/30
Evaporative Cooling Golf Cap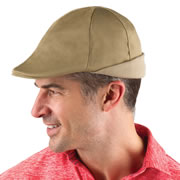 This is the golf cap that uses evaporation to keep your head up to 20 F cooler than outside air temperature. It is the only cap that provides cooling in both the crown and brim for birdie-seeking athletes. Free Shipping over $99! Use code: HSFREE - Valid through 6/30
Silver Creek Fly Fishing Set for the fisherman in your life
Bearing the namesake of one of the most legendary fly fishing destinations in the world, the genuine leather fly fishing log and book for storing hand-tied flies in this rugged, sophisticated gift are sure to become constant companions as he perfects his tight loop and dead drift.
Garmin Striker 4 Sonar Fishfinder and GPS Plotter
Take high-sensitivity GPS and acclaimed CHIRP sonar anywhere with the Garmin Striker 4 Sonar Fishfinder and GPS Plotter. Featuring an easy-to-use 3.5 color display with convenient keypad operation. Father's Day Sale! Free Shipping on Orders $50+ Valid to June 18th
Abu Garcia Revo SX Baitcast Reel
Constructed from corrosion-resistant X2-Crftic aluminum alloy, the Abu Garcia Revo SX Baitcaster offersight weight and increased durability. The Revo SX boasts stainless steel bearings plus an Infini II spool design for smooth casting. Father's Day Sale! Free Shipping on Orders $50+ Valid to June 18th
Tournament Quality Dart Board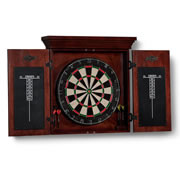 This is the tournament-quality dart board with a furniture-grade cabinet that lends a refined touch to your home game room. Crafted by a leading manufacturer of game room furniture, the cabinet is constructed from solid wood and select veneers and finished in a rich sierra stain. The included hand-crafted 201/2"-diam. bristle dartboard—the official size and style for tournament play—heals itself when darts are removed for years of friendly or feverish competition. Free Shipping over $99! Use code: HSFREE - Valid through 6/30
BAT Billiard Aim Trainer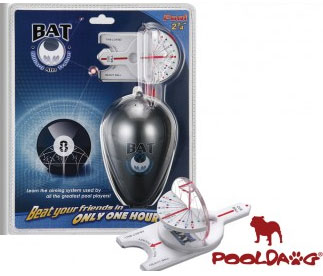 By removing the parts of the cue ball that never come into contact with the object ball and creating a cue ball that allows you to see right through it, the BAT provides an aiming tool that is easy to use and quick to master.
All Terrain Hoverboard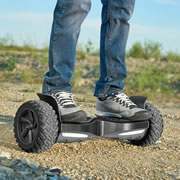 This is the all-terrain electric hoverboard that rolls over dirt, gravel, grass, and pavement with impunity, controlled entirely by the subtle movements in a rider's feet. Free Shipping over $99! Use code: HSFREE - Valid through 6/30
Foldaway Stepper Bike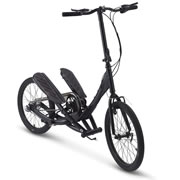 This is the bicycle propelled by stepping movements to provide a low-impact outdoor workout. Its footplate pedals move up and down like a standard step machine, toning one's quads, calves, hamstrings, and glutes while improving overall balance. Free Shipping over $99! Use code: HSFREE - Valid through 6/30
Four Minute Core Trainer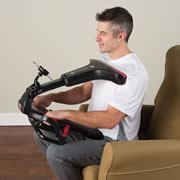 This is the handheld kinetic resistance trainer that gives time-starved fitness seekers a total core workout in just four minutes at home or the office. This core trainer delivers the benefits of four full-size core machines by simultaneously activating 46 core muscles and eight arm muscles. Free Shipping over $99! Use code: HSFREE - Valid through 6/30
View more sports gifts for him here!
The Only DVD Playing Tablet Computer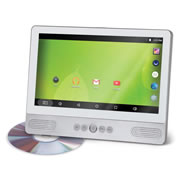 This is the only Android tablet computer that also plays DVDs. As a tablet, it possesses all the power and features a user expects: a 9" color LCD touch screen with 800 x 480 resolution; a 1.2 GHz Quad core processor, 1 GB of RAM and 8 GB of flash memory; an SD card reader, microUSB port, stereo speakers, and more. When one wishes to watch a DVD, simply pop the top of the tablet and place the disc on the platter. Controls on the tablet make it easy to play, pause, and stop DVDs without an app. Free Shipping over $99! Use code: HSFREE - Valid through 6/30
Smartphone Charging Pen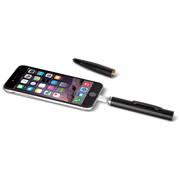 This is the ballpoint pen that recharges a smartphone. The pen can be used to sign off on delicate business matters and, at moment's notice, it converts into a cordless charger by simply twisting the barrel apart, revealing a Lightning or micro USB adapter. Free Shipping over $99! Use code: HSFREE - Valid through 6/30
7 Device Charging Station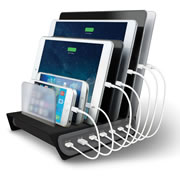 This is the charging station that supplies power to seven USB devices simultaneously. The hub draws power from a standard wall outlet and supplies up to 14 amps to tablets, smartphones, and other electronic devices via two 2.4 amp-, three one amp-, and two three-amp ports. The dock's integrated smart-charging technology adjusts the energy output of each USB port to optimize recharging speeds of plugged-in devices. Free Shipping over $99! Use code: HSFREE - Valid through 6/30
Armchair Wireless TV Speakers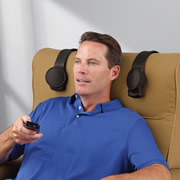 These are the wireless television speakers that set up on a chair or couch backrest to provide clear, easier-to-hear audio. The speakers are designed to contour to a backrest and the included transmitter sends audio wirelessly from a television to the speakers. The speakers are tilted inward to project audio toward the person sitting in the chair, allowing users to hear a movie more clearly without disturbing others. Free Shipping over $99! Use code: HSFREE - Valid through 6/30
Car Warning Light Translator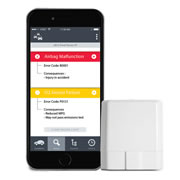 This is the device that solves the mystery of a lit check engine light. It plugs directly into a car's On Board Diagnostic System II interface (OBD II), translates the trouble codes that caused the warning, and sends the information via Bluetooth to a smartphone. A free app compatible with iOS and Android devices displays the problem and severity level, notifying one whether it's safe to keep driving or critical to call a mechanic. Free Shipping over $99! Use code: HSFREE - Valid through 6/30
Luggage Locator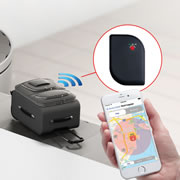 This is the device that helps travelers find lost or missing luggage. About the size of a deck of cards, the locator is placed inside a suitcase and uses GSM technology (Global System for Mobile communications) to narrow down the location of a misplaced bag to a city or airport. A SIM card inside the device sends signals to cell phone towers, enabling an app to locate and display a luggage's whereabouts on a digital map. Free Shipping over $99! Use code: HSFREE - Valid through 6/30
Digital Tire Gauge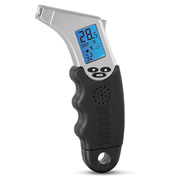 This digital tire gauge produced the most accurate readings, earning it The Best rating from the Hammacher Schlemmer Institute. Analysts tested each gauge at three different pressures and compared the results to those taken with a professional mechanic's tool, and while lesser models were off by almost 1 PSI, The Best Digital Tire Gauge's results were nearly perfect. It was the only model with an integrated flashlight, which facilitated connection to a tire's valves, and for easy nighttime use the gauge beeps when a reading is complete and displays results on a backlit screen for 20 seconds after removal. Free Shipping over $99! Use code: HSFREE - Valid through 6/30
Selfie Drone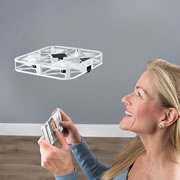 This is the smartphone-controlled drone that captures and shares stunning first-person photos and video without a clumsy selfie stick. Ideal for novice flyers, the drone can take off and land from your hand and features a 98' range, obstacle avoidance, and optical flow for stable flight that creates a hovering tripod. Free Shipping over $99! Use code: HSFREE - Valid through 6/30
The Best Portable Bluetooth Speaker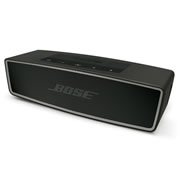 This is the Bose Soundlink portable Bluetooth speaker that earned The Best rating by the Hammacher Schlemmer Institute because it produced the clearest sound and was the easiest to use. During evaluations, a panel of listeners raved about The Best Portable Bluetooth Speaker's "perfect" amount of bass, "crisp" transmission of speech, and its full tones in musical genres ranging from easy listening to hip-hop, all produced by its two speakers. Free Shipping over $99! Use code: HSFREE - Valid through 6/30
Maximum Comfort Lambskin Neodymium Headphones (Corded)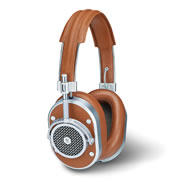 These are the premium corded headphones with lambskin leather earcups that provide unparalleled comfort and 45mm neodymium drivers that deliver superior sound. The circum-aural extra-wide earcups provide optimal space for one's ears and feature plush earpads with removable magnetic memory foam padding. Buttery soft lambskin leather cocoons the earpads and lines the interior of the headband for a luxuriously smooth texture. Free Shipping over $99! Use code: HSFREE - Valid through 6/30
Star Wars R2-D2 USB Car Charger
R2's versatility into something small enough to sit in your vehicle's cupholder. You see, it makes R2-D2 whistle sadly when he sees a device that's run out of power. Make him bloop and bleep happily again by letting him use your vehicle's power to recharge your devices.
iFixit Essential Electronics Toolkit
With this iFixit Essential Electronics Toolkit, he will have all of the basic tools needed to repair a phone, tablet, or small electronic device.
View more electronic gifts for him here!
Mattel Classic Retro Sports Games - Football
They're back! The revolutionary LED handheld games, released in the late 1970s, have found their way back into your hands again. No need to carefully check a garage sale find for corrosion or weird sticky stuff - you can get your kicks, dunks, and home runs in on brand new versions of the old classics. True to the originals with all the same features, he can play Football, Baseball, or Basketball all over again...
Duke Cannon Artillery Grooming Gift
Watertight and reusable, an authentic military field box holds American-made men's skincare essentials: five varieties of heavy duty hand and body soaps, a superior grade shave cream and a handy Stanley screwdriver.
Men's Sleep Enhancing Pajama Shirt. Pants also available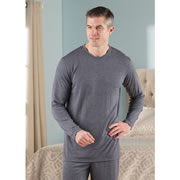 This is the men's pajama shirt that helps promote a better night's sleep using a patented technology that has been clinically proven to increase blood flow. The shirt's soft Tencel fibers are interwoven with strands of Celliant, a thermo-reactive mineral matrix that converts released body heat into therapeutic infrared light that is reabsorbed back into the skin. Free Shipping over $99! Use code: HSFREE - Valid through 6/30
Star Wars 40th Anniversary 3-pack Mens' Socks - Limited Edition
40 years is just a blip on the time scale of "a long time ago," but it's a nice chunk of time on Earth to see a franchise still going strong. And even as new characters work their way into our hearts, we're still enchanted by the original characters that we met in A New Hope. Back when droids were spunky robots, the women were awesome self-rescuing princesses, and Darth Vader was straight-up terrifying...
Personalized Tequila Shooter Set
Send a Father's Day toast to a leading man with this enduring personalized gift. With a removable cutting board for limes, these soapstone glasses can be stored in the freezer for icy cold tequila. Included in this Gift Four Soapstone Tequila Shooters. Removable Cutting Board for Limes. Presentation Your gift is securely wrapped to safeguard the shipping process and arrives presentation-ready. A complimentary card with your personal message is included with your gift.
Personalized Leather Money Clip
The expert craftsmanship of this top-grain cowhide wallet features an interior metal pin mechanism that keeps cash secure. Stylish yet rugged, substantial yet portable, he'll remember your generosity every time he reaches for this sophisticated gift. Included in this Gift One Rustico Leather Money Clip Wallet. Presentation Your gift is securely wrapped to safeguard the shipping process and arrives presentation-ready in a gift box. A complimentary card with your personal message is included with your gift.
The Best Beard And Mustache Trimmer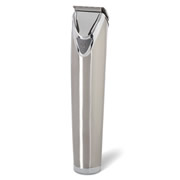 Panelists preferred The Best model because it provided the "cleanest, most comfortable shave" with "zero pulling or nicking". Free Shipping over $99! Use code: HSFREE - Valid through 6/30
Classic Yachtsman's Cap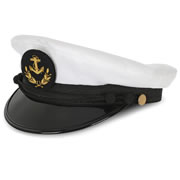 This is the classic yachtsman's cap handcrafted in Europe by the acclaimed Wigens of Sweden, a Royal Warrant Holder to King Carl XV1 Gustaf. Using time-honored techniques perfected over 100 years, Wigens' skilled craftsman construct this fitted yachtsman's cap using top-quality materials from a design created for the Swedish navy. The cap's shell is a water repellent 50% polyamide/50% cotton blend supplied by a Danish firm who specializes in eco-friendly technical fabrics. Each cap is assembled on alder hat blocks, the traditional wood prized for its ability to resist expanding and contracting to ensure a true fit. A heavy-gauge, high-gloss polyurethane brim protects against sun and spray, while a jacquard ribbon, dual-band rope trim, rigid crown support, and gold tone metal buttons retain the formality and authority one associates with a ship's chief officer. Free Shipping over $99! Use code: HSFREE - Valid through 6/30
BBQ Forever Father's Day T T-Shirt - Black
If your dad is the undisputed Master of the Grill, let him know with this t-shirt. Barbecue might be the source of many debates, but there's one indisputable fact - your dad's is the best!
Gucci Silver Snake Keychain

Carved metal keychain in antique silver-tone. Engraved detailing throughout. Logo-engraved keyring and lanyard clasp fastenings.
7 Piece King of the Grill BBQ Set
Personalized Gift: 7 Piece King of the Grill BBQ Set. Heat Up Your Gift-Giving Game! Grill Lovers Will Drool Over These Cool Tools And Handy Apron That Doubles As A Storage Pouch.
The Best 1,000-Amp Automotive Jump Starter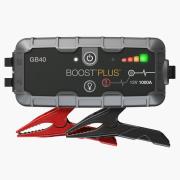 This rechargeable 1,000 Amp automotive jump starter earned The Best rating from the Hammacher Schlemmer Institute because it was one of the only units that consistently started multiple vehicles. The Best model instantly started four- and six-cylinder engines ten times in a row, unlike inferior units that failed to start either. It was one of the only models that jump started engines after the devices were placed in a freezer for three hours to simulate the effect of sitting in a frozen car. Analysts noted that The Best unit "required minimal cranking" and that it was "one of the easiest units to use." Free Shipping over $99! Use code: HSFREE - Valid through 6/30
Heated Shaving Lather Dispenser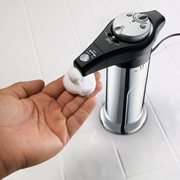 This is the heated lather machine that dispenses warm shaving cream or gel to enable a closer, more comfortable shave. The device heats shaving cream or gel in 1 1/2 minutes, producing a barbershop-worthy, soothing lather that opens pores and softens and raises whiskers so they are easier to cut. Free Shipping over $99! Use code: HSFREE - Valid through 6/30
Truck Driver's Pressure Relieving Cushion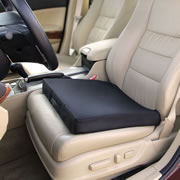 This is the seat cushion used by truck drivers to relieve point-of-contact pressure and reduce lower back discomfort inherent in long periods of sitting. Unlike foam or springs that apply counter pressure, the medical-grade elastic gel interior has a patented honeycomb shape that distributes weight evenly to adjacent columns, eliminating pressure points and providing support. Free Shipping over $99! Use code: HSFREE - Valid through 6/30
Leather iPad shoulder bag, 'Cyber Traveler'
This is minimalist design with a compartment especially designed for an iPad, and another for all else you want to take with you. Plus, there's another pocket under the flap. Jalid Daccarett crafts the chocolate brown tablet shoulder bag of quality leather and decorates it with bright orange accents. The bag features a detachable strap.
RC Zamboni Cooler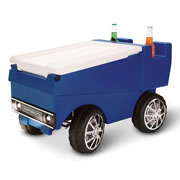 This is the remote controlled Zamboni that redefines cool while delivering frosty beverages. Ideal for hockey fans, figure skating spectators, or rink regulars with a fondness for the ubiquitous ice resurfacing machine, it's powered by an electric motor that transports up to 30 12-oz. cans inside its insulated interior. Free Shipping over $99! Use code: HSFREE - Valid through 6/30
Landscaping Robotic Lawnmower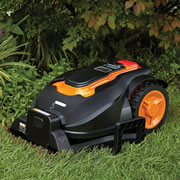 This is the robotic lawnmower that landscapes autonomously without any programming. Operating similar to household robot vacuum cleaners, the lawnmower cuts grass in a straight line and changes directions when it reaches an obstruction or virtual wall. Its sophisticated intelligent design enables the robot to generate random cut patterns, navigate narrow passages, and remember up to four outdoor areas. Free Shipping over $99! Use code: HSFREE - Valid through 6/30
Give an experience and create a memory!
Offering more than 2,000 remarkable and memorable experiences in 51 regions. Ranging from hot air balloon rides and dinner cruises to stock car racing, skydiving, sports events and so much more! Change his life through a memorable experience.
Check out Cloud 9 Living!
Experience Gifts for Dad - Go Here!
View more unique gifts for him here!
Lapis Lazuli Small Stone Men's Bracelet with Brass Golf Ball
Lapis Lazuli Small Stone Men's Bracelet with Brass Golf Ball is crafted in deep blue lapis lazuli a highly valued semi-precious stone since the age of antiquity which promotes communication and learning. This distinguished piece adds a modern edge to your formal or everyday attire. Featuring lapis lazuli and gunmetal beads with silver tone brass golf ball and slip-over closure.

Men's sterling silver cuff bracelet, 'Surging Surf'
From Komang Wijayana, this bracelet evokes surging waves that entice surfers. The sleek silver cuff for men is handcrafted in Bali. .925 Sterling silver
Silver pendant necklace, 'Honor Thy Father'
Crafted of Andean 950 silver, the celebratory pendant is inscribed with the words "Dad" and "Papa". It centers a sterling silver Cuban link chain.
Men's dark green jade pendant necklace, 'Jaguar Fang'
Hand-carved of dark green jade, a jaguar's fang symbolizes brave courage. Zandra Lorena Sajbin designs the sleek pendant for a black leather necklace with a sterling silver clasp.
Mens gold accent band ring Structures
This handsome ring melds pre-Hispanic concepts with styles from Mexico's modern architecture. He works in sterling silver to create the sleek band. A ribbon of dark "burnt" silver frames a rectangle bathed in 24k gold. .925 Sterling silver
Mens jade ring - Jade Fortress
Gabriel Silva showcases the verdant beauty of Guatemalan jade in this bold ring. Known as ya'ax chic to the ancient Maya, jade was prized over gold as it was associated with life, fertility and power. Jade was reserved for rituals, war and art. Silva crafts the masculine ring with sterling silver and a sage green gem. .925 Sterling silver
Sterling silver stud earrings, 'Silver Cubes'
Designed by Thai artisan Lalana, this pair of stud earrings gleams with a brightly polished finish. The artisan handcrafts the earrings into small cubes for an accessory that is simple yet unique.
Gear Shifter Cufflinks
These chrome-finished replica Gear Shifter Cufflinks feature enamel highlights. Stainless steel. Bullet backs.
View more jewelry gifts for him here!
View More Incredibly Unique Gifts For Him Here!