Unique Electronic & Gadget Gifts For Someone Who Has Everything
Everyone loves their electronic gadgets. They may think that they have them all, but you would be amazed at many new and inventive electronics. We showcase a great selection of unique electronics and gadgets, tablets, netbooks, playbook, Wii, case covers and skins, cameras and so much more.
The Smartest Charging Cable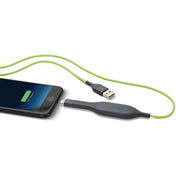 This is the charging cable that backs up your device's memory as it charges. Unlike cloud storage that requires an internet connection and provides minimal security, this device saves data on the cord's built-in memory and can only be accessed by the user.
Wide range of electronics.
From mice and keyboards to PC gaming and home entertainment, Logitech is focused on creating innovative products. Save on Dented Box and Refurbished items.
Free shipping for all orders over CAD $49 - Go here!
Free shipping for all orders over $49 USA - Go here!
Unique DVD Playing Tablet Computer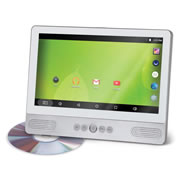 As a tablet, it possesses all the power and features as expected that also plays DVDs.
A variety of goodies.
Offering electronics, books, DVDs, music, toys, games, home items, exclusive items and more! You can find presents perfect for a birthday, anniversary and more.
NOOK Tablet 7" - The Most Affordable NOOK Ever - Pick it up Here!
Check out BN!
Handy 7 Device Charging Station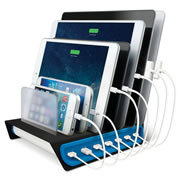 The hub draws power from a standard wall outlet and supplies up to 14 amps to tablets, smartphones, and other electronic devices.

Outdoor electronics.
They blend modern lifestyle, in the age of mobile technology, with the drive to be outdoors, by offering wirless audio, portable power and so much more. You will also find some pretty cool clothing and acessories.
Check out Outdoor Tech!
Cool WiFi Directional Booster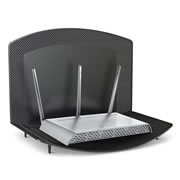 This is the cordless WiFi booster that improves the strength and speed of a home's wireless network.
Accessories for iPhone, iPad, iPod.
Offering a full line of alarm clocks, clock radios, portable speakers, home audio systems, headphones, earbuds, charging stations, and computer accessories for iPod, iPhone, iPad and Kindle Fire. Find The Hottest iPhone/iPod Home Audio, Computer Speakers, Accessories & More!
Outlet Section - Find discounted items up to 60% OFF - Go here!
Check out IHome Audio!
Handy GPS Homing Device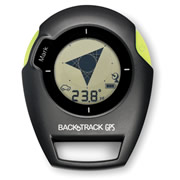 This is the key-fob-sized GPS homing device that provides the easiest way to find your way back to a parked car or hotel.
A digital marketplace that connects buyers and sellers of gaming products.
They are is the world's premier consumer to consumer marketplace for digital asset exchange for the most popular MMORPG's including Everquest, World of Warcraft, EVE, Aion, and over 170 other game titles. This is a great place to find electronic games at great prices. (I bet you will end up getting some games for yourself!)
Check out PlayerAuctions
Great Camcorder To DVD Converter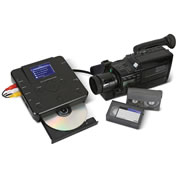 Converts footage stored on a camcorder's media and a color LCD shows video footage from a camcorder during conversion.
Unique electronics.
Offering a large selection of electronics such as iPad accessories, iPhone accessories, computer accessories, auto accessories, cameras, gadgets and so much more. Known for their unique and unusual goodies and their electronics selection is no exception.
New Arrivals in Electronics! Shop Here!
Free Shipping over $99! Use code: HSFREE - Valid through 9/30 - Check out Hammacher!
Handy Car Warning Light Translator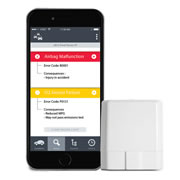 On Board Diagnostic System II interface translates the trouble codes that caused the warning, and sends the information via Bluetooth to a smartphone.
Software for PC's and Mac.
Offering Creator NXT, Creator NXT PRO, Toast 11 Titanium, Toast 11 PRO, Easy VHS to DVD 3 Plus, Roxio Game Capture, Roxio Game Capture HD PRO, MyDVD VideoLab, RecordNow 10 Music Lab Premier, and more! Plus they offer accessories.
Check out Roxio!
Unique Smartphone Telephoto Binoculars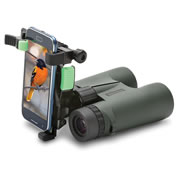 These are the 10x42mm binoculars that let you view faraway subjects on your smartphone and capture stunning pictures or video of everything you see.
Canadian electronics items.
serving up a batch of electronics! SAVE on Vtech educational toys, games & consoles, headphones, helicopters and more...
* Deal of the Day - Steal the DEAL before it's GONE! Go here!
Check out The Source!
Portable WiFi Access Point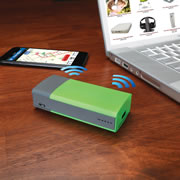 This is the device that plugs into an existing network's ethernet port to generate WiFi access for smartphones, tablets, or laptops.
Canadian tech products.
Offering a huge technology inventory of products including iPod, cameras, camcorders, eReaders and so much more. Check out 1000's of new arrivals!
Check out Staples!
Movie Projecting Tablet Computer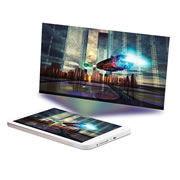 At the flip of a switch, the device projects whatever is onscreen up to 8 1/2' at 480p resolution on a wall from up to 10' away.
Online video games.
The leading online video game rental service in the United States. They deliver the widest selection and availability of games, for all the major consoles (Xbox 360, PS3, etc). Free shipping both ways.
Mobile Users Go here!
Check out Game Fly!
Sphero 2.0 - what a blast
Intelligent and well-rounded, Sphero lets you play, learn, and explore.
Fun geeky gadgets.
Offering everything from apparel to gadgets and computer accessories to caffeine, computer stuff to electronics (and so much more) A one-stop shop for everything geeky. Check out their customized products!
Check out Think Geek!
Computer files protection.
Every year, 43% of computer users lose irreplaceable files! Automatic online backup for their photos, music, documents and more. No more computer disasters with this present.
Check out Carbonite!
Unique 360 Video Camera
Its 8 megapixel, panoramic wide-angle lens captures video with audio in 1080p high-definition resolution.
Electronics for Canadians.
Offering so many electronics including iPad, iPod, Apple TV, eReaders, video games, home tech and so much more.
Check out Indigo!
Next Generation Instant Camera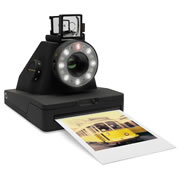 This pairs with an iPhone or Android smartphone to provide a contemporary digital experience with a revered analog medium.
Star Trek TNG Bluetooth® ComBadge
It hooks up to a phone or device via Bluetooth® and has a built-in microphone for hands-free calling.
Fun Selfie Drone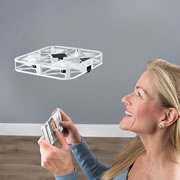 This is the smartphone-controlled drone that captures and shares stunning first-person photos and video without a clumsy selfie stick.
Virtual Reality Smartphone Headset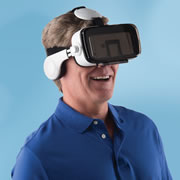 This is the virtual reality headset that couples with a smartphone to create immersive 360 experiences when watching videos or playing games.
Handy Car Speakerphone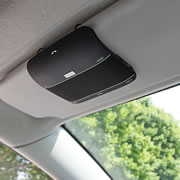 This unit streams loud and clear audio without static or interference.
Thinnest iPhone Power Case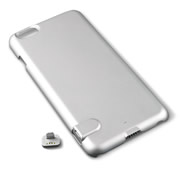 This is the iPhone case that charges a smartphone and is as light, and thin as a typical case.
Handy Phone Charging Atomic Alarm Clock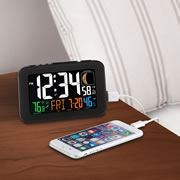 This is the always-accurate alarm clock that also charges a smartphone.
Fun Star Wars Battlefront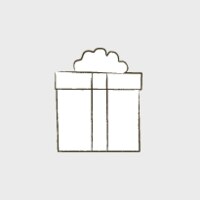 Combines this epic action on a galactic scale with stunning visual recreations of some of the most iconic planets, weapons, characters, and vehicles in the Star Wars universe and the original sound effects from the films.
Live Feed Video Drone - I want one!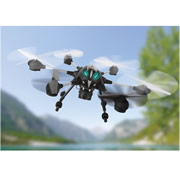 This is the flying camera drone that sends live video to its remote from up to a half-mile away. A color LCD shows live aerial views as the drone cruises through the air.
Cool Roku Enabled Smart TV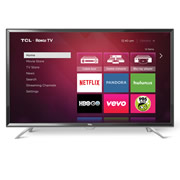 This is the 55" smart television with the video streaming service Roku built right in.
4K Ultra HD TV Content Converter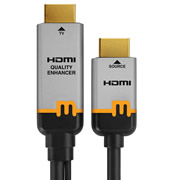 This is the device that instantly upgrades the video quality from cable boxes, DVD players, and Blu-Ray players to 4K quality for 4K Ultra HD television owners.
Useful Smartphone Charging Pen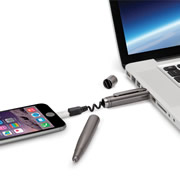 The pen can be used to sign off on delicate business matters and, at moment's notice, and converts into a charger.