Find Walking Sticks, Poles And Canes
These are all personally picked walking sticks, poles, walking canes and more. Some are collection items while others are geared more for exercise and help while walking, all are unique. These will make great presents for fitness buffs, boomers, seniors and collectors.
Here is a quick menu:
* hiking & skiing poles,
* walking canes, staffs
Scottish Staghorn Walking Stick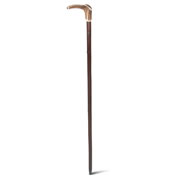 The unique, natural staghorn makes this one-of-a-kind walking stick as much a family heirloom as a sturdy support when strolling.
Napoleonic Faberge-Style Premium Enameled Walking Stick - Imperial Collection
The ornate fob head is casted in metal alloy using the ancient lost wax method before brilliant enamel and sparkling faux gems are placed in the jeweler-style, museum-quality ornamentation that mirrors accessories made famous by Carl Faberge in the 19th century.
Wood walking stick African Elephant
The power and grace of the African elephant distinguish this beautiful walking stick. Hand-carved by George Obeng, it features a handsome combination of dark tan, black and natural sese wood.
Wood walking stick, 'King of the Lions'
Considered the king of all animals, the African lion is a regal and beautiful creature. George Obeng carves the mighty cat to crown a walking stick. He finishes the novel design with mansion polish.
Wood walking stick Sankofa Bird
The sankofa depicts a bird that turns to look over its shoulder. It literally means to "go back and get it," also translated as "back to my roots." Sankofa symbolizes one taking from the past what is good and bringing it into the present.
Wood walking stick Senufu Man
A piece to reflect Senufu artistry, this original walking stick features the profile of a man with a long beard and a protruding belly. Entirely hand-carved from tweneboa wood, the walking stick features colored accents rendered through tinted polish.
Wood walking stick Jester
Historically carved only for respected elderly West Africans, walking sticks symbolize dignity and an acquired collection of wisdom over the years. George Obeng sculpts this handsome example with a laughing jester as the handle.
Mermaid Walking Stick - Padrone Collection
Practical and stylish, our Ocean's Treasure Mermaid Pewter Walking Stick is a required accessory for any proper gentleman. Its renewed popularity prompted us to bring you this exclusive
Genuine Handmade Irish Shillelagh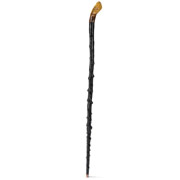 This is the genuine walking stick handmade in Ireland and bearing the same name as the town traditionally known as the source of its origin centuries ago - Shillelagh.
Wood walking stick, 'Rhinoceros'
So large and powerful are these animals they must give way only to the elephant, however, their greatest threat has been from man. An endangered species in Africa, the beast graces a distinguished walking stick by George Obeng.
Wood walking stick, 'Race Horse'
A race horse lends its thoroughbred beauty to this distinguished walking stick. Using only hand tools, Evans Doe Martey carves the piece by hand from African sese wood.
Leki Photosystem Carbon Trekking Pole (Single)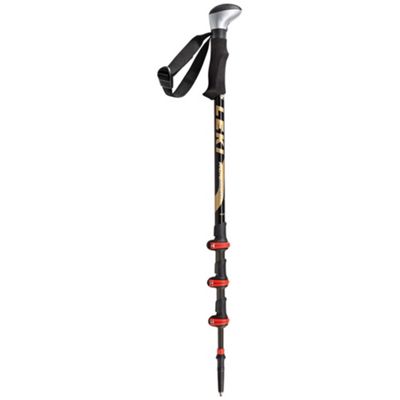 DECENT FEATURES of the Leki Photo Carbon Speedlock Trekking Pole (Single) AERGON Photo Grip SpeedLock Performance Basket Carbide Tip Clear Varnish Finish
Cougar Staff/Camera Pod Staff with Knob Top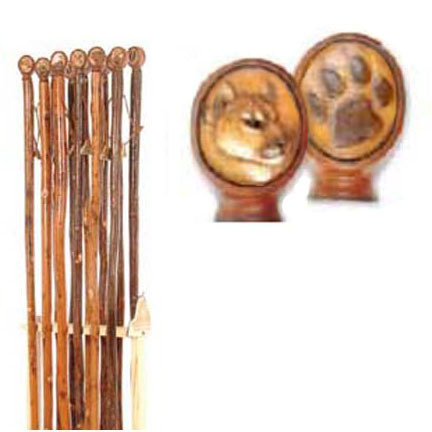 What happens when you marry authentic American Hickory with a sculptured knob depicting one of America's most treasured wildlife species? You get an heirloom class, one-of-a kind hiking stick - and it's also a camera pod!
Staff of St. George Pewter Walking Stick - Padrone Collection
Practical and stylish, our Staff of St. George Pewter Walking Stick is a required accessory for any proper gentleman.
Hobbit Unexpected Journey Gandalf the Grey Staff Replica
Gandalf the Grey's staff from The Hobbit. The staff measures 74 4/10-inches long and weighs about 8 pounds.
Hickory Hiking Staff With Compass Insert At Top Of Staff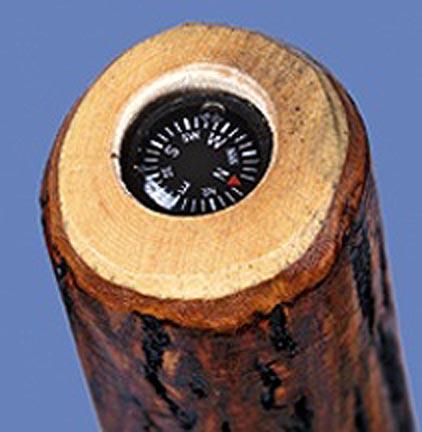 54" Hickory Hiking Staff with quality compass insert in top of staff. Hand made in U.S., each staff is unique and has its own "character". Each Whistle Creek product is hand crafted from wood in the U.S. by skilled craftsmen who value the importance of a sturdy "friend" on the trail.