Find A Fun Gift For The Woman Who Has Everything
We showcase lots of fun stuff for her! Some wildly extravagant, while others are more suitable as an extra gift. Whether it's a life experience, fun bling, wild hats, unusual bags, and so much more the woman who has everything will love any of these for her birthday, anniversary, or any special day. Have a look!
Allegra Petalo Saffiano Leather Coin Holder with Glitter
Ziggy Easy Palladium Plated Brass and Multicolor Viscose Pendant Necklace.
3-Dimensional Silk Circles Scarf. Three rainbow looks in one, each side of this chic tubular 3-Dimensional Silk Circles Scarf features a different color and/or hand-block printed pattern.
Peek a Boo Cat Women's Beanie Hat.
Mermaid Blanket. Mermaid designTassel. Comfy and soft. Acrylic.
Arlecchino Black Leather Women's Gloves with Silk Lining.
I Am Freaking Cold Letter Printing Sweatshirt. Raglansleeve. Comfy and soft.
Denim Blue Printed Fabric Backpack. Each piece is unique and features different prints.
Snake Leggings in Red - designed by hpe. 80% Nylon, 20% Spandex. Imported.
Abalone Shell Butterfly Pendant Necklace in Sterling Silver. A uniquely beautiful butterfly design that looks like you paid so much more! Gorgeous, colorful abalone shell inlays cover this whimsical butterfly pendant, set in sterling silver. Suspends from a cable chain with a springring clasp.
Black Cat Tail Mugs. These sleek black cats let their beautiful tails serve as handles, while hoping their thoughtful sentiments, translations from Japanese poetry, bring you joy.
Petite Peacock Jewelry Box. Store favorite jewelry pieces in this intricately "feathered" Petite Peacock Jewelry Box whose hand-painted plumage (sides as well as lid) is worthy of the jewelry it will hold and guard. Three felt-lined interior sections, one with ring slots. Mirrored lid. Footed underside.
.19 ct. t.w. Diamond XO Ring in 14kt Yellow Gold. On this ring, a kiss and a hug is drawn with .19 ct. t.w. diamonds on an open band of 14kt yellow gold.
I Am Your Father Flats - Limited Edition. Irregular Choice has always been out there with their footwear designs, but now they're so far out they're in a galaxy far, far away. Introducing the limited-edition Star Wars collection from Irregular Choice.
Doodle Socks!. Easy-to-do Doodle Socks! are preprinted with cute designs to color any way they like. Includes socks, 4 permanent fabric markers, sock inserts and instructions.
K Kocktail Choupette Wallet with Glitter.
Glass beaded wristband bracelet, 'Celestial Valley' (Guatemala). Glass beads in a variety of shapes and blue colors decorate the length of this wristband bracelet by Guatemala's Weaving Hands of Atitlan.
Henna Design Kit. Mehndi Tattoo Designs. Kit arrives in a silk bag (colors vary) and includes Mehndi powder and oil, 3 stencil designs (stencils vary) with reusable applicator bag and tip, and an instructional guide-for your own henna creations.
Dark Romance Bracelet/Ring. Intricate black lace, smoky-black acrylic stones, black chains, and antiqued-metal accents conjure powerful romance. A faceted acrylic-stone ring is attached to the cuff bracelet by an ornament-adorned chain.
Skull Slipper Gothic Girly Girl Catchall Sculpture. This is a shoe-in for perfect storage on dresser, makeup table or desk as well as a wicked little accessory. Sculpted with spine and skull, then cast in quality designer resin and hand-painted in a femme fatal metallic hue, it's to die for! This lends mystic bling wherever it is displayed.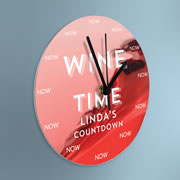 The Personalized Happy Hour Clock.This is the personalized clock that reminds the onlooker every hour is suitable for a sip, pull, or nip of one's preferred beverage.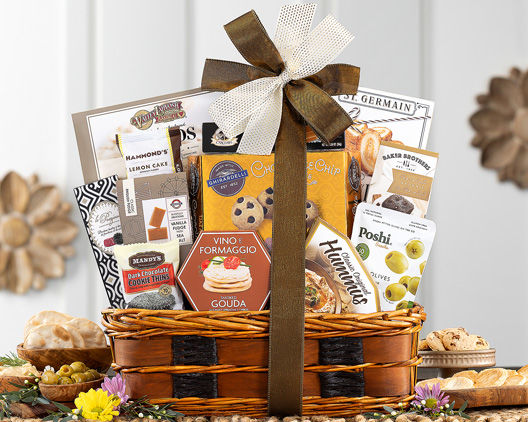 Girl's Best Friend Moscato Collection. Bring out the inner Carrie Bradshaw, from Sex in the City, in your best friends with this daring pink stiletto wine holder. A bottle of Windwhistle sweet red moscato with juicy red cherry and sweet raspberry flavors arrives nestled in the shoe, finished with a sparkling hot pink ribbon and bow.
2.34 ct. t.w. marquise and round brilliant-cut CZs. The hottest trend in earrings at a cool price. These trail up along the curve of the ear in these ear crawlers.
Steampunk Corset Set. Steam Power. Rivets. Buckles. Grommets. Laden with hardware, this cross-laced, flex-boned Corset has detachable straps front and back, with a detachable, 2-pouch Belt.
Sueded Fringe Vest. Exclusive! Boho Gypsy. Laser-cut, mosaic pinwheels accent the bodice of this soft, sueded vest in front and back, while long fringe swings dramatically from the waist.
Panda Slippers. Adorable black-and-white open-back slippers are cushioned inside for warmth and comfort. Non-slip sole. Made of plush poly.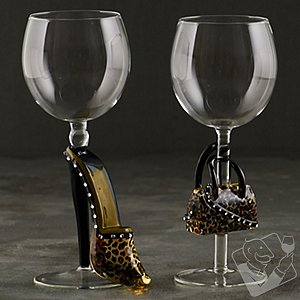 Collectible Leopard Stiletto and Handbag Wine Glasses Set. She will kick up her heels and enjoy her wine with a little glitz and glamour. Introducing our matching handbag glass series. Mouth-blown lead-free glass.
Sparkling Silver Peacock Pants. Iridescent. The delicate peacock print of these silky-smooth, wide-leg pants is accented with iridescent disks that shimmer and shine. Elastic waist is comfortable and slimming.
Cat Ear Headphones. She can enjoy her music privately or turn on the cat ear speakers to share with friends. LED accent lights on cat ear speakers and earcups make a statement anywhere. Speakers and lights are controlled independently. Over-the-ear cushioning for noise reduction and a secure fit.
.10 ct. t.w. Diamond Smiley Face Emoticon Ring in 14kt Yellow Gold. We're all smiles. The digital age has made an impact on jewelry trends, resulting in this playful emoticon ring. The iconic smiley face sets a happy tone.
Bright Smiling Face Car Rear Mirrors Sticker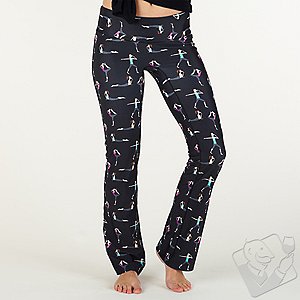 Wine-Themed Yoga Pants. Namaste Chardonnayor Cabernet. This comfy and stylish pair of yoga pants are designed for an active lifestyle even if it's just wearing them at home. Created with some inspired wine yoga poses.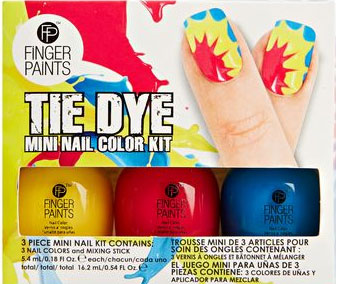 The FingerPaints Tie Dye Mini Nail Color Kit is a vibrant collection of three mini groovy shades just for her.
Whether a VIP shopping experience, an original song, a hot air baloon ride , a dinner night cruise on a yacht, or driving a race car, and so much more, they offer the perfect gift for the woman who has everything.
They offer over 1,800 unique experiential gifts in 43 regions.
Give her a Romantic Dinner Cruise. Check them out here!
Find Her Unique Experience Gift Now!
Amazing Clubs
The Dinner & Movie of the Month Club is a gourmet gift she'll appreciate, and anticipate, month after month! Their gourmet dinners will serve 2-4 people (depending on appetite) and each new delivery will also include an informative newsletter with recipe ideas created specifically for that month's meal. They offer 3, 6, and 12-month clubs and a Dinner & Movie of the Season Club with new selections each spring, summer, fall and winter.
It's a unique anniversary or wedding gift too!
FREE SHIPPING! Shop Now!
Weightless Flight. Your heart beats a little faster in anticipation for the plane's first arc...the countdown begins...5...4...3...2...1... "Welcome to zero gravity" says the pilot...Slowly you feel your legs and arms start floating up. Then your entire body follows and you can't help the fact you're smiling like a little kid.
Hang Gliding Lesson. During her 1 hour orientation and ground school, her experienced, USHGA Certified Instructor will teach her the basics of operating the glider and proper safety procedures.
Check out the Ultimate Outing and Adventure Gifts for her page here!
A gift that makes her laugh will fill her heart with joy. Whether it's a unique purse, wild shoes, fun Iphone case or an adventure present, the woman who is hard to buy for will love these.