Fun Gifts For The Woman Who Has Everything
We showcase lots of fun stuff for her! Some wildly extravagant, while others are more suitable as an extra gift. Whether it's a life experience, fun bling, wild hats, unusual bags, and so much more the woman who has everything will love any of these for her birthday, anniversary, or any special day.
Floral Lariat
Bohemian Romance. Whether wrapped around her neck or adorning her hair, this romantic, handcrafted, floral lariat evokes a carefree and peace-loving era. Glass beads, appliqued flowers, and silk-chiffon ribbon are braided to create each unique folk lariat.
Hearts & Soul Exotica Nail Art Decals
Cina Exotica Nail Art Decals are the easy, self-stick way to create a variety of looks for her nails.
Black Cat Pantyhose
On the prowl Step out seductively! Black cats peer from the knees below the sheer thighs and top of these playful pantyhose.
Fun Selfie Drone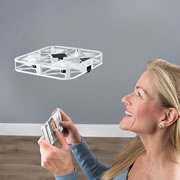 Unique Rainbow Earrings
Elegant, gold-filled swirls feature strands of niobium, known for its beautiful color, gleaming iridescence, and natural hypoallergenic qualities.
Trendy Heart Handbag
Heart in Hand. Pure love! We heart this adorable red patent handbag and so will she! Shiny, structured heart-shaped bag has a hinged center opening, sparkling faux-crystal latch closure and golden trim. Fully lined in gold satin.
Beautiful Sterling Moonstone Crescent Necklace
Lunar Power. Representing the face of the Goddess, the moon is ever-changing yet eternal. A mystical genuine rainbow moonstone shimmers on this sterling silver crescent moon necklace.
Wild Brass and Red Enamel Thunder Earrings
Unique Lace-Up Flats
The unique textured basketweave of these round-toed fabric flats wraps comfortably around your foot. Lace-up vamp with wrap-around ankle-ties adds a touch of edge. Cushy memory foam insoles.
Impressive Purple Fantasy Vest
A Cut Above. Live the fantasy! This impressive multi-media vest is sure to turn heads with its intricate panels of purple cutwork and delicately slashed purple tie-dye mesh (making each unique!).
Fun Forest Fairy Gold Hair Barrette
Decorated with a profusion of sculpted gold leaves. Looks fabulous with an updo for a special event.
Unique Ballerina Jewelry Holder
This graceful Ballerina Jewelry Holder organizes necklaces and bracelets on her front arm and extended leg; rings on her back arm; and dangle earrings in the tiny holes of her belled tutu. Handcrafted and hand-finished aluminum. Verdigris finish. Padded underside.
Whimsical Flights of Fancy Socks
Flitting, buzzing, neon-hued insects—Laurel Burch butterflies and dainty dragonflies—whimsically pattern these must-have Flights of Fancy Socks. Vibrant and bold. Cotton, polyester, and spandex.
Handy Phone Charging Purse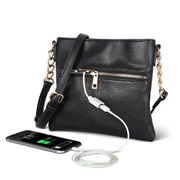 This is the crossbody purse with a built-in backup battery that charges a smartphone or tablet from within an exterior pocket.
Remarkable 4.00 ct. t.w. CZ and Simulated Multi-Stone Pather Ring in Sterling Silver
Fiercely fashionable: this panther ring coils the finger in a bypass design, flashing with 4.00 ct. t.w. of round brilliant-cut CZs, simulated sapphire baguettes, and simulated emerald eyes. Sterling silver ring.
Personalized Wine Gift
Fun Twinkling Stars Skirt - Blue
Equipped with over 250 tiny LEDs, this midi-length skirt flatters many body types.
Amazing Celestial Fireworks LED Bracelet
Unusual Wine Bottle Glass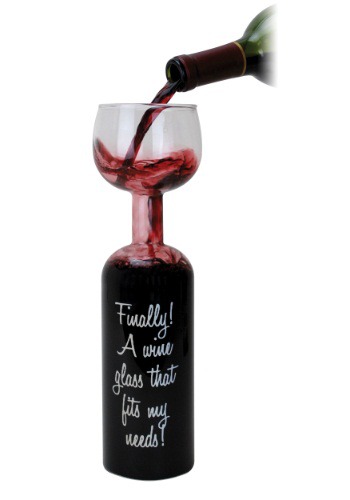 Trendy Amazonite wrap bracelet Hill Tribe Explorer (Thailand)
Florid silver beads of Karen hill tribe origin are surrounded by a colorful collection of beads creating a contrast of fiery elegance. Thailand's Siriporn crafts the bracelet by hand with enhanced amazonite and leather. The ornate button clasp fastens the leather bracelet at one of two lengths. .950 Silver
Irresistible Dark Romance Choker
Black lace and jet crystal drops allude to the irresistible allure of the dark side of romance. This elaborate choker is embellished with an attached large black brooch with golden accents and an ebony droplet dangling from the center.
Charming Black Cat Tail Mugs
These sleek black cats let their beautiful tails serve as handles, while hoping their thoughtful sentiments, translations from Japanese poetry, bring you joy.
Unique Dark Romance Bracelet/Ring
Intricate black lace, smoky-black acrylic stones, black chains, and antiqued-metal accents conjure powerful romance. A faceted acrylic-stone ring is attached to the cuff bracelet by an ornament-adorned chain.
Fun Skull Slipper Gothic Girly Girl Catchall Sculpture
This is a shoe-in for perfect storage on dresser, makeup table or desk as well as a wicked little accessory. Sculpted with spine and skull, then cast in quality designer resin and hand-painted in a femme fatal metallic hue, it's to die for! This lends mystic bling wherever it is displayed.
Cool Personalized Happy Hour Clock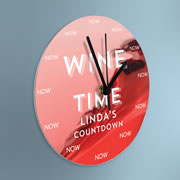 This is the personalized clock that reminds the onlooker every hour is suitable for a sip, pull, or nip of one's preferred beverage.
Girl's Best Friend Moscato Collection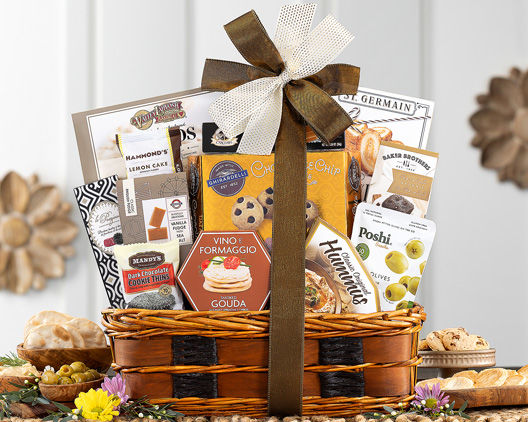 Bring out the inner Carrie Bradshaw, from Sex in the City, in your best friends with this daring pink stiletto wine holder. A bottle of Windwhistle sweet red moscato with juicy red cherry and sweet raspberry flavors arrives nestled in the shoe, finished with a sparkling hot pink ribbon and bow.
Stunning 18K gold-plated Brass Mimosa Articulated Earrings
18K gold-plated Brass Mimosa Articulated Earrings crafted in 18k gold and silver plated brass features the mimosa flower symbolizing feminine strength and foliage in interconnected pieces with post backing.
Collectible Leopard Stiletto and Handbag Wine Glasses Set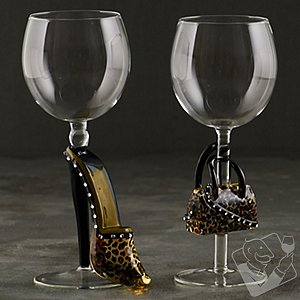 She will kick up her heels and enjoy her wine with a little glitz and glamour. Introducing our matching handbag glass series. Mouth-blown lead-free glass.
Fun Bright Smiling Face Car Rear Mirrors Sticker
Bright Smiling Face Car Rear Mirrors Sticker
Fabulous Abstract Pebble Leggings
A vibrant, multi-colored mosaic print makes these stretchy knit leggings a statement piece! Inspired by abstract art, they look fabulous with many of our solid tunics and tops.
Amazing Clubs
The Dinner & Movie of the Month Club is a gourmet gift she'll appreciate, and anticipate, month after month! Their gourmet dinners will serve 2-4 people (depending on appetite) and each new delivery will also include an informative newsletter with recipe ideas created specifically for that month's meal. They offer 3, 6, and 12-month clubs and a Dinner & Movie of the Season Club with new selections each spring, summer, fall and winter.
It's a unique anniversary or wedding gift too!
FREE SHIPPING! Shop Now!
Weightless Flight - Woot
Your heart beats a little faster in anticipation for the plane's first arc...the countdown begins...5...4...3...2...1... "Welcome to zero gravity" says the pilot...Slowly you feel your legs and arms start floating up. Then your entire body follows and you can't help the fact you're smiling like a little kid.
Check out the Ultimate Outing and Adventure Gifts for her page here!
A gift that makes her laugh will fill her heart with joy. Whether it's a unique purse, wild shoes, fun Iphone case or an adventure present, the woman who is hard to buy for will love these.