Find A Fun Gift For The Woman Who Has Everything
Any of these hand picked gift ideas will say you understand what she likes, her passions and her quirks. Some of what we have listed are wildly extravagant, while others are more suitable as an extra gift. Whether it's a unique purse, wild shoes, fun Iphone case or an adventure present, the woman who is hard to buy for will love these for her birthday, anniversary, and Mother's Day.
EP35 Fantasy Acetate Frame Cat Eye Women's Sunglasses
100% UVA/UVB protection lenses. Signature case included.
Personalized Happy Hour Clock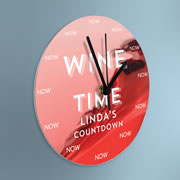 This is the personalized clock that reminds the onlooker every hour is suitable for a sip, pull, or nip of one's preferred beverage. Personalized with a name up to 13 characters between the 4- and 8-o'clock positions, the clock's umambiguously marked hours grant approval for uncorking a Cabernet, pouring a porter, or sampling a spirit with immediate urgency.
Saltwater Sandal in Multi - designed by Elina Linardaki
SuperMom Azalea
No Better Way To Say Happy Mother's Day To The Super Mom In Your Life Than With This Charming Ceramic Vase With Petite Pink Azaleas. Designed With Rosy Cheeks And Eyes In The Back Of Her Head (After All, She Is A Mom), This Gift Has All The Endearing Qualities Of A Mom Who's Always Looking Out For Her Family. Show Her How Blooming Marvelous She Is With This Unique Gift.
Flash Tattoos Lunar Love Set
Lunar Love flash tattoos Contains 4 sheets Lasts 4-6 days Waterproof
Papaya 2 Light Blue Pastel Murano Glass Choker
Papaya 2 Light Blue Pastel Murano Glass Choker crafted from murano glass beads and silver tone metal adds a touch of retro flair to her casual chic look. Featuring multi-colored and multi-sized glass beads with circular beige and blue detail on a string of beads oval link chain with signature charm and lobster clasp closure.
The Illuminated Pool Lounger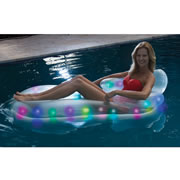 This is the pool lounger that ensconces a bather in a bed of multicolored light generated by integrated LEDs. The lounger's translucent interior houses 26 large multicolored\u00A0LEDs that continuously flash and glow in an ever-changing light show, imparting maritime mirth to summer evening pool parties. Made from lightweight yet durable 20mm PVC,\u00A0 the tube inflates in minutes using an electric air pump. The integrated head rest ensures comfortable floating while a left-side drink holder keeps your preferred libation at-hand.
No Heels Black Canvas High Top Sneaker
No Heels Black Canvas High Top Sneaker crafted from cotton canvas is a classic high top with a humorous character and an urban street style. Featuring lace-up design rounded toe leather trim leather signature tab on tongue foot slide tab on back heel and rubber sole.
Turtle with Succulents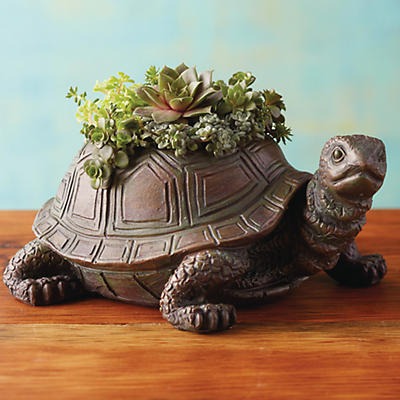 Add a touch of character indoors or out with this collection of hardy succulents. The delightful stone-look turtle planter transforms any yard into a whimsical fantasy garden.
Maya Beaded Fringe Necklace and Earrings
A gorgeous take on a traditional craft, Maya beadworkers have painstakingly fashioned this flowing Maya Beaded Fringe Necklace and Earrings from glass seed and bugle beads.
2.34 ct. t.w. CZ Ear Crawlers in Sterling Silver
The hottest trend in earrings at a cool price. 2.34 ct. t.w. marquise and round brilliant-cut CZs trail up along the curve of the ear in these ear crawlers.
Smithsonian Sotatsu Art Socks 3-Pack
Aesthetic soles will appreciate this Smithsonian Sotatsu Art Socks 3-Pack, whose artistic designs—flowers, waves, and cranes—are adaptations of motifs from three artworks by famed 17th-century Japanese artist Tawaraya Sotatsu. Polyester/spandex.
Dream Big Bracelet
Reach for the Stars. She can do it! Slim strands of metal-studded leather include embossed, empowering words: "Believe you can accomplish anything. Be thankful. Dream big. Be everything you want to be." Magnetic clasp closure.
Burgundy Elaphe Leather Flat Sandal w with Pom Pom Tassel & Fringe
Burgundy Elaphe Leather Flat Sandal with Pom Pom Tassel & Fringe crafted in exotic elphe have a bohemian romantic vibe that will charm her look day or night.
Reed & Barton Cheetah-print Travel Jewelry Clutch
This wild-at-heart clutch from Reed & Barton opens to reveal a ring roll, six snaps for necklaces and bracelets, an earring organizer and two zippered pockets. Unfolding to 12"L x 7"W, the clutch rolls up to a packable 4"L x 7"W x 3/4"D. Faux suede with a tarnish-resistant lining.
Steampunk Corset Set
Steam Power. Rivets. Buckles. Grommets. Laden with hardware, this cross-laced, flex-boned Corset has detachable straps front and back, with a detachable, 2-pouch Belt. Separate Shrug has an attached, buckled choker. Spandex/nylon/leatherette.
Mighty Purse Chargeable Wristlet Clutch - Black shimmer by Mighty Purse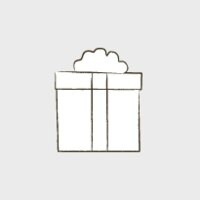 A fusion between fashion and technology, the Mighty Purse is an essential handbag accessory. The Mighty Purse features a hidden lightweight built-in battery that can recharge most smartphones.
Sueded Fringe Vest
Exclusive! Boho Gypsy. Laser-cut, mosaic pinwheels accent the bodice of this soft, sueded vest in front and back, while long fringe swings dramatically from the waist. Whip stitched trim. Poly/spandex.
Panda Slippers
Adorable black-and-white open-back slippers are cushioned inside for warmth and comfort. Non-slip sole. Made of plush poly.
Collectible Leopard Stiletto and Handbag Wine Glasses Set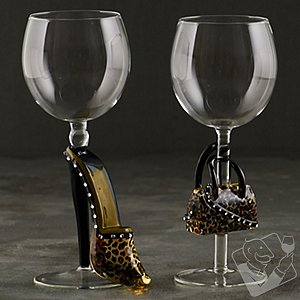 She will kick up her heels and enjoy her wine with a little glitz and glamour. Introducing our matching handbag glass series. Mouth-blown lead-free glass.
Beauty Overhaul with Raychel Wade
This compete package begins in her makeup drawer. Together, she and Raychel will weed out what she doesn't need and keep what she can't live without. Next, it's time to shop! At the makeup counters Raychel will be her guide, helping her find the best products for her personal style, beauty regime and skin type.
Sparkling Silver Peacock Pants
Iridescent. The delicate peacock print of these silky-smooth, wide-leg pants is accented with iridescent disks that shimmer and shine. Elastic waist is comfortable and slimming. Poly/spandex.
Cat Ear Headphones
She can enjoy her music privately or turn on the cat ear speakers to share with friends. LED accent lights on cat ear speakers and earcups make a statement anywhere. Speakers and lights are controlled independently. Over-the-ear cushioning for noise reduction and a secure fit.
200 Item Cosmetics Turntable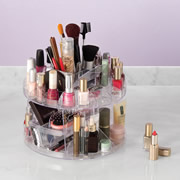 This is the swiveling organizer that neatly stores up to 200 beauty products in less counter space than a hairdryer. The three-tiered carousel is smartly subdivided into 24 decluttering cubbyholes, including two drawers that slide out from either end, two covered compartments for keeping cotton swabs clean, and a taller central tube for storing makeup brushes upright.
.10 ct. t.w. Diamond Smiley Face Emoticon Ring in 14kt Yellow Gold
We're all smiles. The digital age has made an impact on jewelry trends, resulting in this playful emoticon ring. The iconic smiley face sets a happy tone with .10 ct. t.w. diamonds. 14kt yellow gold ring.
Smiling Face Car Rear Mirrors Sticker
Bright Smiling Face Car Rear Mirrors Sticker
Wine-Themed Yoga Pants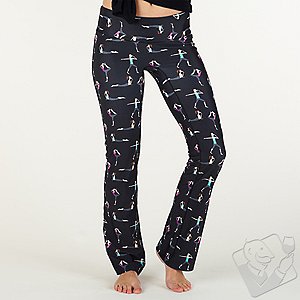 Namaste Chardonnayor Cabernet. This comfy and stylish pair of yoga pants are designed for an active lifestyle even if it's just wearing them at home. Created with some inspired wine yoga poses. Made of 83% polyester and 17% spandex to and double stitching.
Delight-609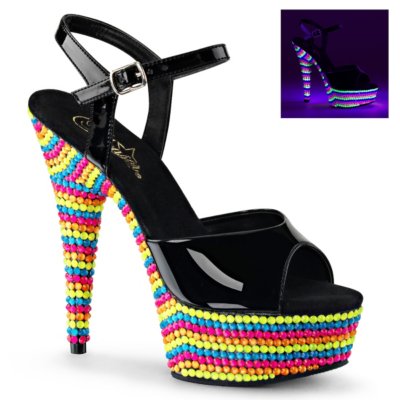 For the creative woman who loves to stand out! Heel height: 6 in. Platform: 1.75 in. Polyvinyl Side buckle closure at ankle Encrusted with neon UV reactive multi-color stones on outsole and heel
FingerPaints Tie Dye Mini Nail Color Kit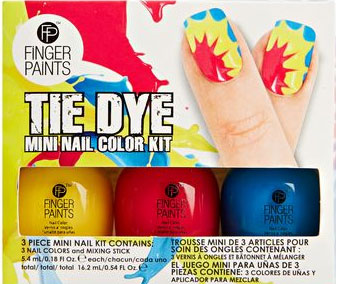 The FingerPaints Tie Dye Mini Nail Color Kit is a vibrant collection of three mini groovy shades just for her.
Unique Experiences For Her
Whether a VIP shopping experience, an original song, a hot air baloon ride , a dinner night cruise on a yacht, or driving a race car, and so much more, they offer the perfect gift for the woman who has everything.
They offer over 1,800 unique experiential gifts in 43 regions.
Give her a Romantic Dinner Cruise. Check them out here!
Find Her Unique Experience Gift Now!
The Manicurist's Gel Nail Polish Kit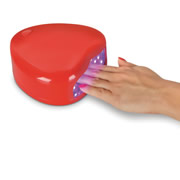 This is the nail polish kit that creates a high-gloss, no-chip gel manicure without a trip to the nail salon. The UV-curable gel manicure is easily applied following the simple step-by-step instructions. For prepping nails, the kit includes a 2 oz. bottle of gel polish remover that won't dry or damage nails, a 2 oz. bottle of cleanser, and a nail file for shaping. For salon-quality results, a 1/2-oz. bottle of bonder primes nails for strong polish adhesion, a 1/2-oz. bottle of red gel polish adds brilliant color, and a 1/2-oz. bottle of topcoat seals the polish. Finally, a 4-watt lamp with 24 ultraviolet LEDs cures the gel in just 45 seconds to a stunning, chip-proof gloss that typically lasts up to two weeks.
Bridge to Nowhere Bungee Jump
Cloud Nine Living
Imagine standing on the edge of a bridge with steep canyon walls rising above you. Looking down at the raging water ten stories below, your palms begin to sweat, your throat becomes dry and your heart beats so hard you feel it through your chest. This is Bungee Jumping.
I'd Love This
Monthly Dinner and a Movie Club

Gift!
Amazing Clubs
The Dinner & Movie of the Month Club is a gourmet gift she'll appreciate, and anticipate, month after month! Every month they deliver a delicious Italian-themed dinner including a premium pasta and specialty sauce. Then, to top it off, they include a Blockbuster gift card good for a free movie rental and a selection of gourmet popcorn to enjoy with the show! Their gourmet dinners will serve 2-4 people (depending on appetite) and each new delivery will also include an informative newsletter with recipe ideas created specifically for that month's meal. They offer 3, 6, and 12-month clubs and a Dinner & Movie of the Season Club with new selections each spring, summer, fall and winter.
It's a unique anniversary or wedding gift too!
You won't find a more fun, or more convenient, gift anywhere and the dinner and a movie experience is only available here! A fun gift that keeps on giving!
FREE SHIPPING! Shop Now!
Weightless Flight
Your heart beats a little faster in anticipation for the plane's first arc...the countdown begins...5...4...3...2...1... "Welcome to zero gravity" says the pilot...Slowly you feel your legs and arms start floating up. Then your entire body follows and you can't help the fact you're smiling like a little kid. You are completely and totally weightless experiencing zero gravity. You work your way over to the front of the plane and then push off to fly through the cabin like Superman. Regaining control you pick-up a water bottle and give it a squeeze. The liquid balls up and dances towards your face but you're laughing so hard it's hard for you to catch it in your mouth.When your flight lands - you're still all smiles as you tell the stories of flipping, turning and floating around in Zero-G.Truly incredible.
Hang Gliding Lesson
The owner and lead instructor has over 30 years of experience and is a leader in the development of modern hang gliding training standards and the U.S. Hang Gliding Association Instructor Certification Program. During her 1 hour orientation and ground school, her experienced, USHGA Certified Instructor will teach her the basics of operating the glider and proper safety procedures.
Fabulous Tats
TribeTats is the highest quality jewelry-inspired metallic tattoo brand, which is an emerging accessories category experiencing explosive worldwide growth. TribeTats are perfect for concerts, the beach, a night out on the town, or to layer with everyday jewelry.
Each TribeTats Collection includes four full sheets of designs: Bracelets, Armbands, "Anywhere" and Necklaces/Rings. It is the exclusive provider of perforated sheets for easy separation -- no scissors required. They offer luxury Metallic Rose Gold in addition to classic Gold, Silver and Black designs.
Free US shipping and $10 worldwide shipping FREE US Shipping
Special Offer! 30% off your first order of TribeTats luxury metallic tattoos with code TRIBEVIBES30 - Shop Now!
Check out the Ultimate Outing and Adventure Gifts for her page here!
A gift that makes her laugh will fill her heart with joy. Whether it's a unique purse, wild shoes, fun Iphone case or an adventure present, the woman who is hard to buy for will love these.