Fun Gifts For The Woman Who Has Everything
We showcase lots of fun stuff for her! Some wildly extravagant, while others are more suitable as an extra gift. Whether it's a life experience, fun bling, wild hats, unusual bags, and so much more the woman who has everything will love any of these for her birthday, anniversary, Christmas, or any special day.
Silk Cat Sleeping Mask - What Fun!
This soft, breathable Mask is hand-embellished with embroidery, glass seed beads, and sequins.
Girly Go Garter
This clever lace garter's sexy secret is hands-free storage on the go. This stretchy little wonder contains five concealed, secure-lock flap pockets that hold essentials like her cell phone, keys, money, and makeup.
Tie-Dye Felt Hat
The epitome of hippie chic, 100% wool felt chapeau is tie-dyed in shades of blue and burgundy and accented with a beaded, feather-trimmed leather cord.
LED lighting Novelty Gloves
Novelty Gloves
Fun Glass Bead Chandelier Earrings
Colorful chandelier earrings in non-allergenic metal featuring charming glass beads in varying shapes and sizes offer unique charm with an elegant flair.
Women Dress Shaped Freely Rotating Hook Jewelry Organizer
Trendy Hearts & Soul Exotica Nail Art Decals
Cina Exotica Nail Art Decals are the easy, self-stick way to create a variety of looks for her nails.
Star Trek Sterling Starfleet Trillion Ring
Handmade from artisan silver with 7mm trillion-cut white cubic zirconia and accented by four celestial brilliant-cut rounds.
Self-Rescuing Princess 20oz Ceramic Mug
She can't be expected to be a self rescuing princess without a little coffee pumping through her veins :-)
Blue and vintage Gold Coin and Tassels Multi-layering Necklace
Oozes bohemian charm. Featuring three layered strands that can be separated or worn together.
MISMATCHED Delight Socks
She will delight in the delicious colors of our intentionally mismatched socks. They''re knit of the same color yarns in different patterns and textures for fun down to her toes.
Mini Feisty Pets - Orange Cat
She'll love this as a keychain!
Makeup Brush 32-Piece Set - She will love this!
A brush for all types of makeup - blush, blending, contouring, shading, eye shadow, concealing, eyelashes, and more.
DC Comics Lace Tank and Shorts Sleep Set
Available in Harley Quinn and Wonder Woman, these cute cami sets are fun!
25 Pair Shoe Turntower - Just what every woman needs & wants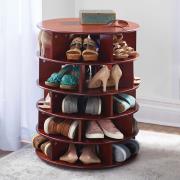 This is the elegant wooden tower that neatly stores up to 25 pairs of shoes and rotates a full 360 for easy access to all footwear.
Unique Black Cat Pantyhose
On the prowl Step out seductively! Black cats peer from the knees below the sheer thighs and top of these playful pantyhose.
Fun Selfie Drone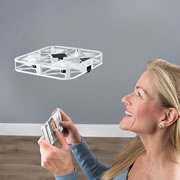 Unique Rainbow Earrings
Elegant, gold-filled swirls feature strands of niobium, known for its beautiful color, gleaming iridescence, and natural hypoallergenic qualities.
Trendy Heart Handbag
Heart in Hand. Pure love! We heart this adorable red patent handbag and so will she!
Beautiful Sterling Moonstone Crescent Necklace
Lunar Power. A mystical genuine rainbow moonstone shimmers on this sterling silver crescent moon necklace.
Unique Lace-Up Flats
Lace-up vamp with wrap-around ankle-ties adds a touch of edge. Cushy memory foam insoles.
Impressive Purple Fantasy Vest
This impressive multi-media vest is sure to turn heads with its intricate panels of purple cutwork and delicately slashed purple tie-dye mesh (making each unique!).
Unique Ballerina Jewelry Holder
This graceful Ballerina Jewelry Holder organizes necklaces and bracelets on her front arm and extended leg; rings on her back arm; and dangle earrings in the tiny holes of her belled tutu.
Handy Phone Charging Purse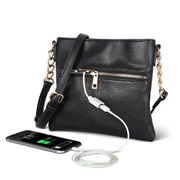 This is the crossbody purse with a built-in backup battery that charges a smartphone or tablet from within an exterior pocket.
Remarkable Simulated Multi-Stone Pather Ring
Fiercely fashionable: this panther ring coils the finger in a bypass design, flashing with 4.00 ct. t.w. of round brilliant-cut CZs, simulated sapphire baguettes, and simulated emerald eyes. Sterling silver ring.
Personalized Wine Gift
Fun Twinkling Stars Skirt - Blue
Equipped with over 250 tiny LEDs, this midi-length skirt flatters many body types.
Amazing Celestial Fireworks LED Bracelet
Unusual Wine Bottle Glass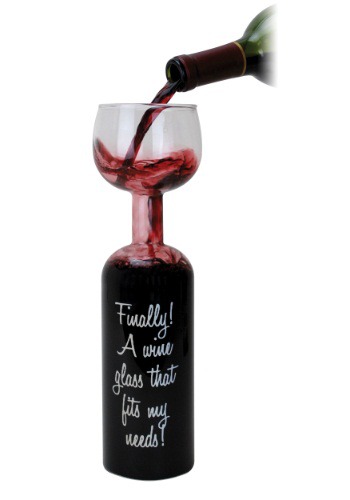 Trendy Amazonite wrap bracelet Hill Tribe Explorer
Florid silver beads of Karen hill tribe origin are surrounded by a colorful collection of beads creating a contrast of fiery elegance.
Irresistible Dark Romance Choker
This elaborate choker is embellished with an attached large black brooch with golden accents and an ebony droplet dangling from the center.
Charming Black Cat Tail Mugs
These sleek black cats let their beautiful tails serve as handles, while hoping their thoughtful sentiments, translations from Japanese poetry, bring you joy.
Unique Dark Romance Bracelet/Ring
Intricate black lace, smoky-black acrylic stones, black chains, and antiqued-metal accents conjure powerful romance. A faceted acrylic-stone ring is attached to the cuff bracelet by an ornament-adorned chain.
Fun Skull Slipper Gothic Girly Girl Catchall Sculpture
This is a shoe-in for perfect storage on dresser, makeup table or desk as well as a wicked little accessory.
Cool Personalized Happy Hour Clock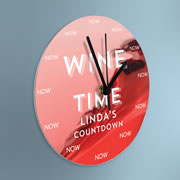 This is the personalized clock that reminds the onlooker every hour is suitable for a sip, pull, or nip of one's preferred beverage.
Girl's Best Friend Moscato Collection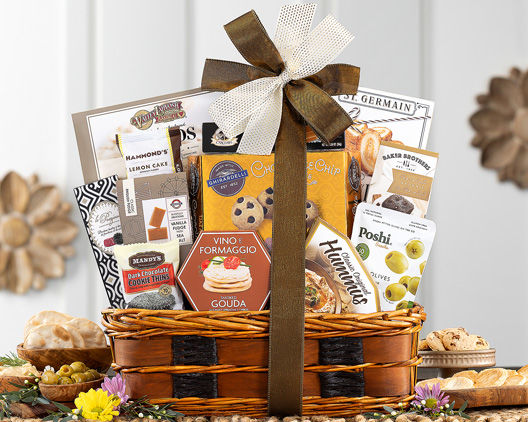 Bring out the inner Carrie Bradshaw, from Sex in the City, in your best friends with this daring pink stiletto wine holder.
Collectible Leopard Stiletto and Handbag Wine Glasses Set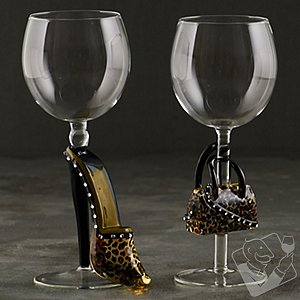 She will kick up her heels and enjoy her wine with a little glitz and glamour.Mouth-blown lead-free glass.
Fun Bright Smiling Face Car Rear Mirrors Sticker
Bright Smiling Face Car Rear Mirrors Sticker
Fabulous Abstract Pebble Leggings
A vibrant, multi-colored mosaic print makes these stretchy knit leggings a statement piece! Inspired by abstract art, they look fabulous with many of our solid tunics and tops.
Amazing Clubs
The Dinner & Movie of the Month Club is a gourmet gift she'll appreciate, and anticipate, month after month! Their gourmet dinners will serve 2-4 people (depending on appetite) and each new delivery will also include an informative newsletter with recipe ideas created specifically for that month's meal. They offer 3, 6, and 12-month clubs and a Dinner & Movie of the Season Club with new selections each spring, summer, fall and winter.
It's a unique anniversary or wedding gift too!
FREE SHIPPING! Shop Now!
Weightless Flight - Woot
Your heart beats a little faster in anticipation for the plane's first arc...the countdown begins...5...4...3...2...1... "Welcome to zero gravity" says the pilot...Slowly you feel your legs and arms start floating up. Then your entire body follows and you can't help the fact you're smiling like a little kid.
Check out the Ultimate Outing and Adventure Gifts for her page here!