Find A Fun Gift For The Woman Who Has Everything
Some of what we have listed are wildly extravagant, while others are more suitable as an extra gift. Whether it's a unique purse, wild shoes, fun Iphone case or an adventure present, the woman who has everything will love these for her birthday, anniversary, or any special day.
Metropolis Mania Petalo Leather Mini Crossbody Bag. 1 compartment + 1 small side pocket. Made in Italy.
Crystal Leather Wrap Bracelet Watch. Genuine leather cord, adjustable length,stainless steel case, amazonite czech crystals, pave crystal dial.
Heart Shaped Sunglasses. Category 2 uv protection, cleaner cloth included, hard case included
Henna Design Kit. Mehndi Tattoo Designs. Kit arrives in a silk bag (colors vary) and includes Mehndi powder and oil, 3 stencil designs (stencils vary) with reusable applicator bag and tip, and an instructional guide-for your own henna creations.
Dark Romance Bracelet/Ring. Intricate black lace, smoky-black acrylic stones, black chains, and antiqued-metal accents conjure powerful romance. A faceted acrylic-stone ring is attached to the cuff bracelet by an ornament-adorned chain.
Love Letters Blocks, Set of Four. Each block is adorned with colorful artwork in which letters can be placed together to spell the words LOVE, HOME or LIVE.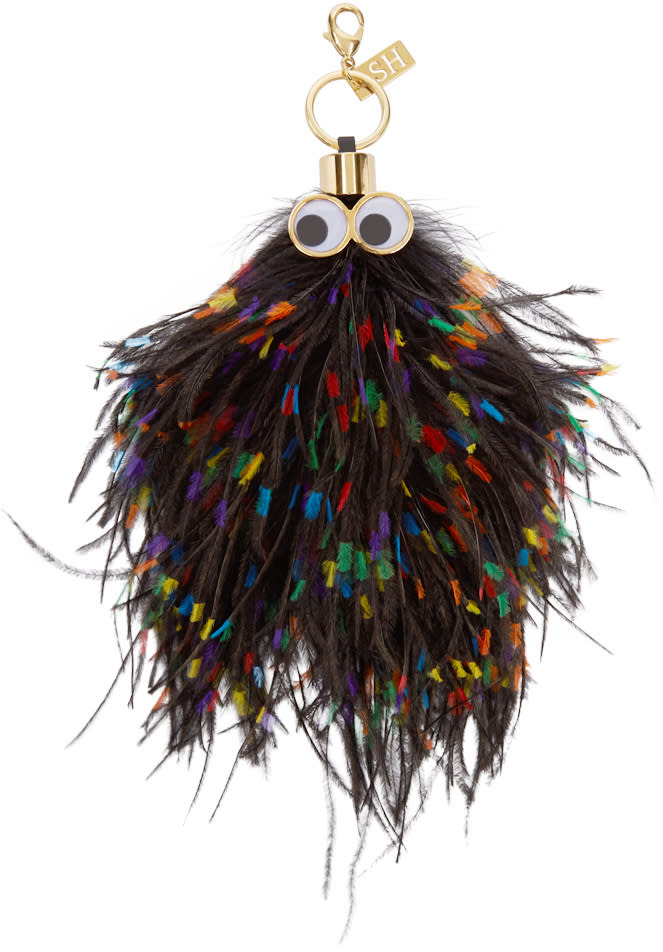 Sophie Hulme Multicolor Ostrich Feather George Keyring. Keychain featuring ostrich feathers in black, blue, red, yellow, orange, and green. Decorative plastic eye features and gold-tone glasses at face. Gold-plated keyring and lobster clasp.
I Love You Egg Shaper. Its nonstick Teflon coating guarantees your eggs will be perfect - just like your love! Make an anniversary or Birthday breakfast even more special with this fun cooking accessory. - Teflon Coated- Wooden Handle-
Skull Slipper Gothic Girly Girl Catchall Sculpture. This is a shoe-in for perfect storage on dresser, makeup table or desk as well as a wicked little accessory. Sculpted with spine and skull, then cast in quality designer resin and hand-painted in a femme fatal metallic hue, it's to die for! This lends mystic bling wherever it is displayed.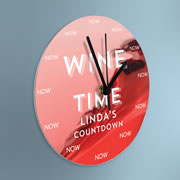 The Personalized Happy Hour Clock.This is the personalized clock that reminds the onlooker every hour is suitable for a sip, pull, or nip of one's preferred beverage.
Saltwater Sandal in Multi.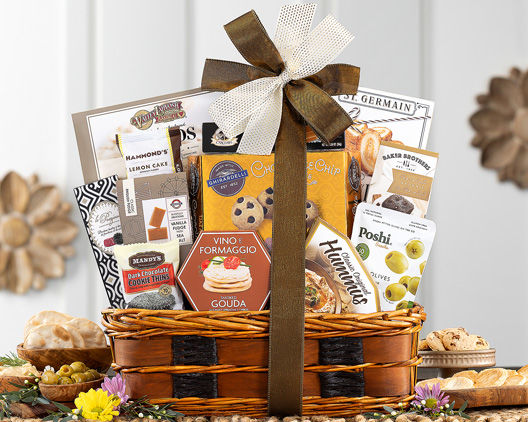 Girl's Best Friend Moscato Collection. Bring out the inner Carrie Bradshaw, from Sex in the City, in your best friends with this daring pink stiletto wine holder. A bottle of Windwhistle sweet red moscato with juicy red cherry and sweet raspberry flavors arrives nestled in the shoe, finished with a sparkling hot pink ribbon and bow.
Papaya 2 Light Blue Pastel Murano Glass Choker crafted from murano glass beads and silver tone metal adds a touch of retro flair to her casual chic look. Featuring multi-colored and multi-sized glass beads with circular beige and blue detail on a string of beads oval link chain.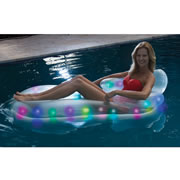 The Illuminated Pool Lounger. This is the pool lounger that ensconces a bather in a bed of multicolored light generated by integrated LEDs. The integrated head rest ensures comfortable floating while a left-side drink holder keeps your preferred libation at-hand.
Maya Beaded Fringe Necklace and Earrings. A gorgeous take on a traditional craft, Maya beadworkers have painstakingly fashioned this flowing Maya Beaded Fringe Necklace and Earrings from glass seed and bugle beads.
2.34 ct. t.w. marquise and round brilliant-cut CZs. The hottest trend in earrings at a cool price. These trail up along the curve of the ear in these ear crawlers.
Smithsonian Sotatsu Art Socks 3-Pack. Aesthetic soles will appreciate this Smithsonian Sotatsu Art Socks 3-Pack, whose artistic designs—flowers, waves, and cranes—are adaptations of motifs from three artworks by famed 17th-century Japanese artist Tawaraya Sotatsu.
Burgundy Elaphe Leather Flat Sandal with Pom Pom Tassel & Fringe crafted in exotic elphe have a bohemian romantic vibe that will charm her look day or night.
Reed & Barton Cheetah-print Travel Jewelry Clutch. This wild-at-heart clutch from Reed & Barton opens to reveal a ring roll, six snaps for necklaces and bracelets, an earring organizer and two zippered pockets.
Steampunk Corset Set. Steam Power. Rivets. Buckles. Grommets. Laden with hardware, this cross-laced, flex-boned Corset has detachable straps front and back, with a detachable, 2-pouch Belt.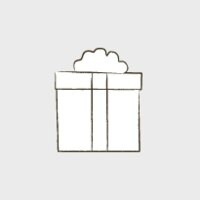 Mighty Purse Chargeable Wristlet Clutch. A fusion between fashion and technology, the Mighty Purse is an essential handbag accessory. The Mighty Purse features a hidden lightweight built-in battery that can recharge most smartphones.
Sueded Fringe Vest. Exclusive! Boho Gypsy. Laser-cut, mosaic pinwheels accent the bodice of this soft, sueded vest in front and back, while long fringe swings dramatically from the waist.
Panda Slippers. Adorable black-and-white open-back slippers are cushioned inside for warmth and comfort. Non-slip sole. Made of plush poly.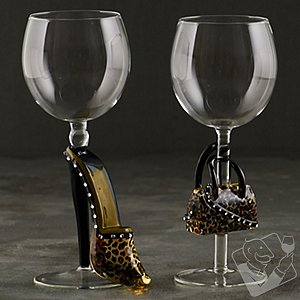 Collectible Leopard Stiletto and Handbag Wine Glasses Set. She will kick up her heels and enjoy her wine with a little glitz and glamour. Introducing our matching handbag glass series. Mouth-blown lead-free glass.
Beauty Overhaul with Raychel Wade. This compete package begins in her makeup drawer. Together, she and Raychel will weed out what she doesn't need and keep what she can't live without. Next, it's time to shop!
Sparkling Silver Peacock Pants. Iridescent. The delicate peacock print of these silky-smooth, wide-leg pants is accented with iridescent disks that shimmer and shine. Elastic waist is comfortable and slimming.
Cat Ear Headphones. She can enjoy her music privately or turn on the cat ear speakers to share with friends. LED accent lights on cat ear speakers and earcups make a statement anywhere. Speakers and lights are controlled independently. Over-the-ear cushioning for noise reduction and a secure fit.
.10 ct. t.w. Diamond Smiley Face Emoticon Ring in 14kt Yellow Gold. We're all smiles. The digital age has made an impact on jewelry trends, resulting in this playful emoticon ring. The iconic smiley face sets a happy tone.
Bright Smiling Face Car Rear Mirrors Sticker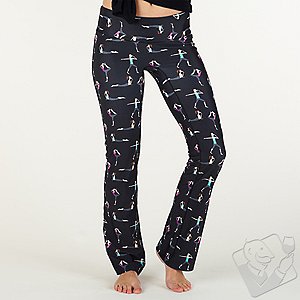 Wine-Themed Yoga Pants. Namaste Chardonnayor Cabernet. This comfy and stylish pair of yoga pants are designed for an active lifestyle even if it's just wearing them at home. Created with some inspired wine yoga poses.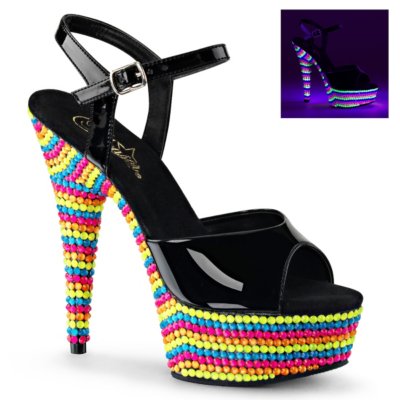 Delight Shoes. For the creative woman who loves to stand out! Heel height: 6 in. Platform: 1.75 in. Polyvinyl Side buckle closure at ankle Encrusted with neon UV reactive multi-color stones on outsole and heel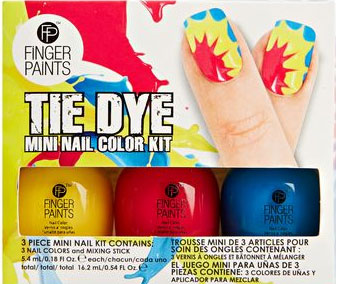 The FingerPaints Tie Dye Mini Nail Color Kit is a vibrant collection of three mini groovy shades just for her.
Whether a VIP shopping experience, an original song, a hot air baloon ride , a dinner night cruise on a yacht, or driving a race car, and so much more, they offer the perfect gift for the woman who has everything.
They offer over 1,800 unique experiential gifts in 43 regions.
Give her a Romantic Dinner Cruise. Check them out here!
Find Her Unique Experience Gift Now!
Amazing Clubs
The Dinner & Movie of the Month Club is a gourmet gift she'll appreciate, and anticipate, month after month! Their gourmet dinners will serve 2-4 people (depending on appetite) and each new delivery will also include an informative newsletter with recipe ideas created specifically for that month's meal. They offer 3, 6, and 12-month clubs and a Dinner & Movie of the Season Club with new selections each spring, summer, fall and winter.
It's a unique anniversary or wedding gift too!
FREE SHIPPING! Shop Now!
Weightless Flight. Your heart beats a little faster in anticipation for the plane's first arc...the countdown begins...5...4...3...2...1... "Welcome to zero gravity" says the pilot...Slowly you feel your legs and arms start floating up. Then your entire body follows and you can't help the fact you're smiling like a little kid.
Hang Gliding Lesson. During her 1 hour orientation and ground school, her experienced, USHGA Certified Instructor will teach her the basics of operating the glider and proper safety procedures.
Each TribeTats Collection includes four full sheets of designs: Bracelets, Armbands, "Anywhere" and Necklaces/Rings. It is the exclusive provider of perforated sheets for easy separation -- no scissors required. They offer luxury Metallic Rose Gold in addition to classic Gold, Silver and Black designs.
Free US shipping and $10 worldwide shipping FREE US Shipping
Special Offer! 30% off your first order of TribeTats luxury metallic tattoos with code TRIBEVIBES30 - Shop Now!
Check out the Ultimate Outing and Adventure Gifts for her page here!
A gift that makes her laugh will fill her heart with joy. Whether it's a unique purse, wild shoes, fun Iphone case or an adventure present, the woman who is hard to buy for will love these.