Stunning & Trendy Shoe Gifts For The Woman Who Has Everything
Women love shoes. Many women have a least one pair of shoes for each outfit. But if you are thinking she has enough shoes why get her more, well because there are always new styles and some women don't want to be seen in last years styles. We showcase stunning heels, flats, wedges, boots and much more. These make a wonderful present especially for her birthday, anniversary, Christmas, or just because she loves them :-) Women love purses too! Check out a great selection of personally picked purses.
Silver Classic Broken Mirror Heels designed by Balenciaga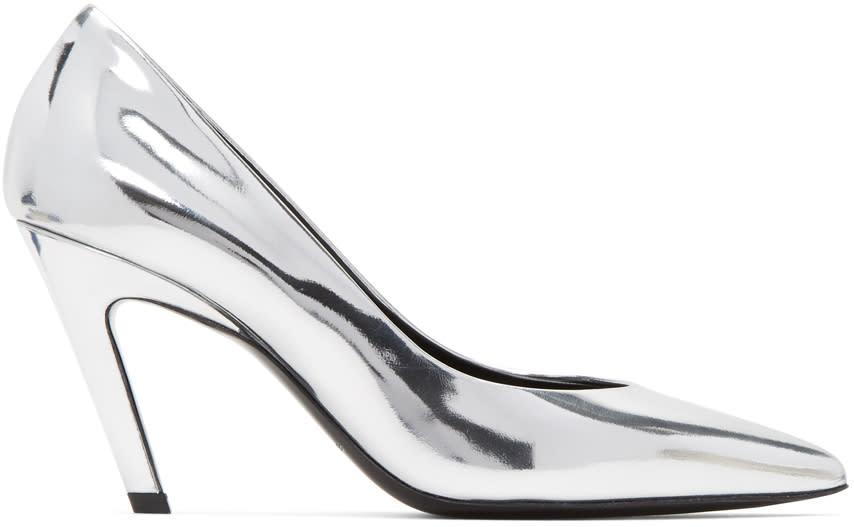 Metallic leather heels in silver-tone. Pointed toe.
Designer shoes for women.
Offering extraordinary designer and emerging luxury icons shoes selection, the most precious red carpet worthy shoes from the most renowned brands whose top latest artistic creations they gathered exclusively for you. Their shoes & boots are amazing and she would love any of them!
Stunning shoes & boots for women - Shop Forzieri!
Purple Velvet Criss-cross Sandals designed by Prada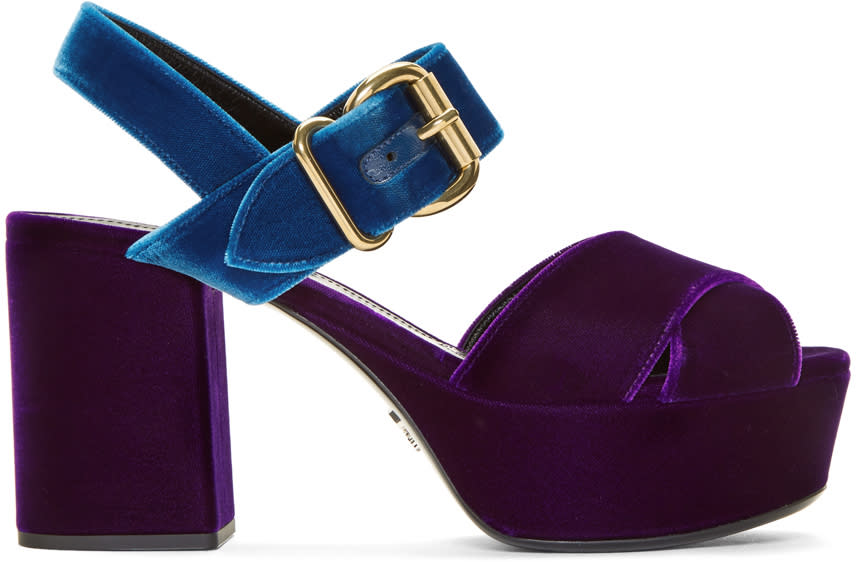 Velvet sandals colorblocked in purple and blue. Criss-crossing straps at round peep toe.
Unique designer shoes for women.
Offering shoes and boots that are out of this world by designers Marc by Marc Jacobs, Diesel, Alexander Wang, Chloe, Alexander McQueen and so many more. Unique and unsual shoe and boot gifts can be found here for the woman who has everything.
China Site - Go Here!
France Site - Go Here!
Japan Site - Go Here!
- Free Shipping in U.S on orders over $200 + Free Returns
- Free Shipping in Canada on orders over $100 + Free Returns
- International Shipping Available
Check out the unique women's bags at SSENSE Go Here!
Unique Shoes Shop ssense!
Pink Velvet Obi Heels designed by Pierre Hardy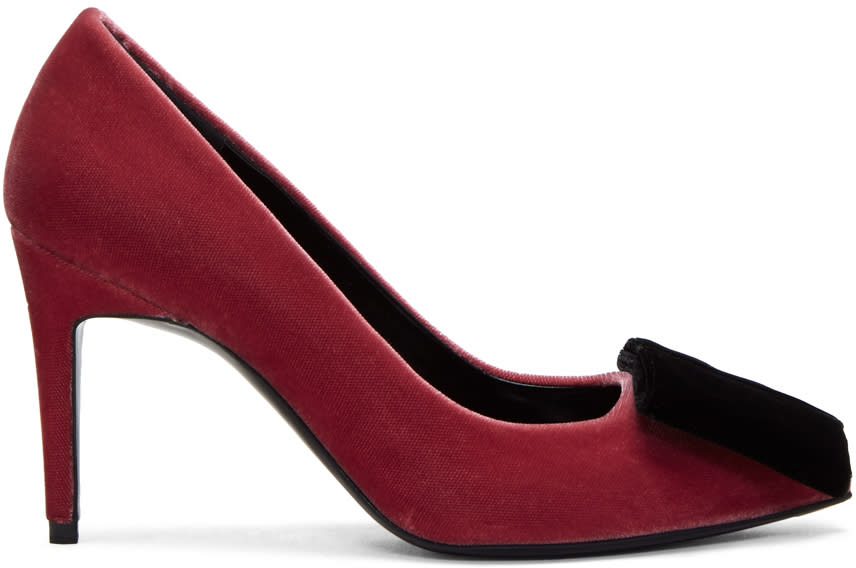 Handcrafted velvet heels in pink. Black velvet applique at pointed toe. Leather lining in black.
Shoes for Canadian women.
Offering stylish shoes, and with every shoe you purchase, TOMS will give a pair of shoes to a child in need. One for One®.
Check out TOMS Canada
Black Ruched Tulle Boots designed by Dolce and Gabbana
Ankle-high ruched mesh boots in black. Pointed peep toe.
Hot brands for women.
Offering shoes in all different styles: athletic, casual, heels/pumps, dress, boots (fashion & working), sandals, and more. They have hundreds of top brands including Coach, Nike, BCBG, Nine West, Ed Hardy, Puma, Wolverine, Jessica Simpson and much more at discounted prices.
Check out Shoe Metro!
Black Karina Boots designed by Sophia Webster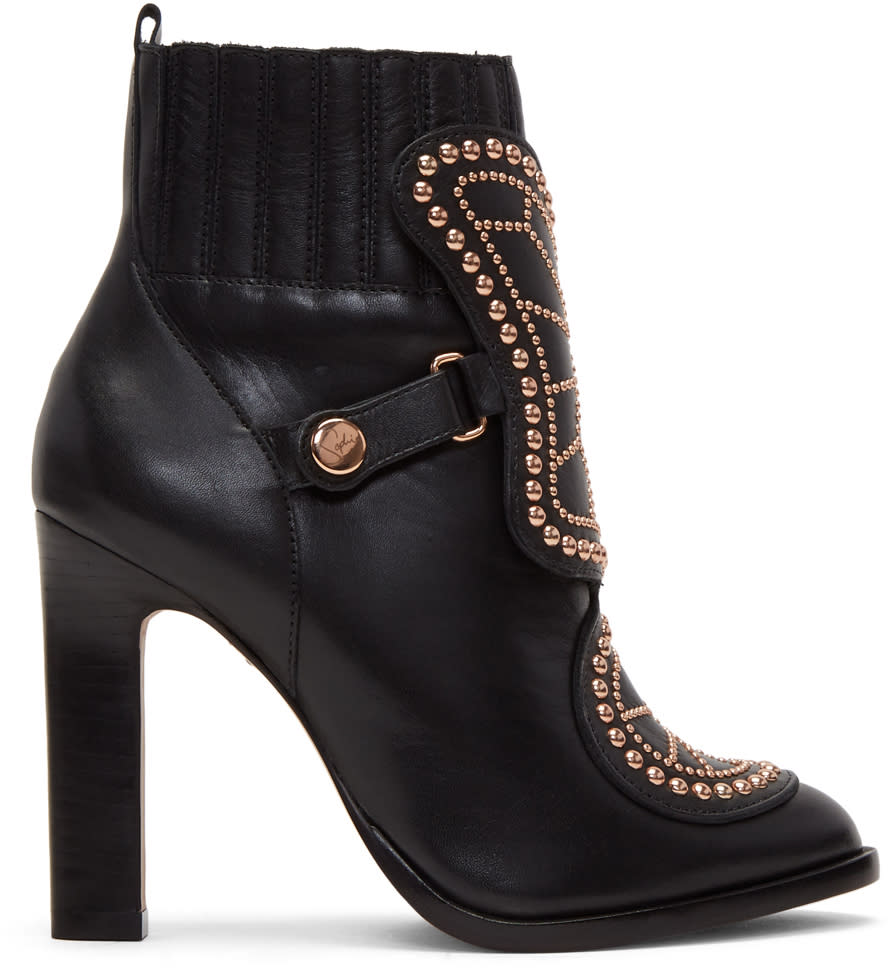 Ankle-high buffed leather boots in black. Pointed toe. Signature studded leather applique at vamp.
Trendy shoes & boots for women.
From stylish daytime looks in innovative fabrics and leathers to evening collections in eye-catching metallics and satins, they provide a mix of styles and trends that are ideal for today's fashion landscape.
Check out Chinese Laundry!
Navy Tulle Slip-on Sneakers designed by Joshua Sanders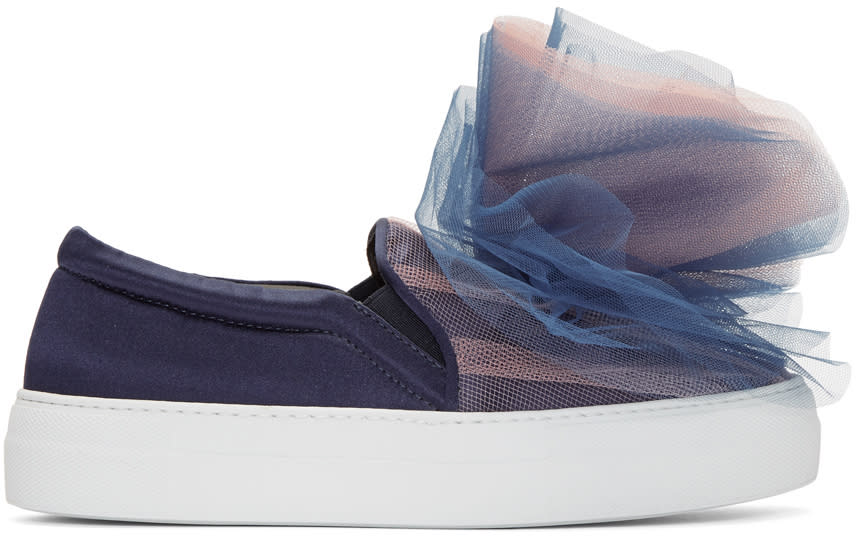 Satin slip-on sneakers in navy. Round toe. Mesh bow and panel striped in pink and blue at vamp.
Top brands shoes for women.
They have a huge selection of The North Face, PUMA, New Balance, Crocs, Skechers, Jessica Simpson, Timberland, K-Swiss, Stride Rite, and so much more. 1,400 brands and over 1,000,000 products. Other product lines include Handbags & Accessories; Luggage and Apparel.
Check out Shoe Buy!
Navy Suede Lauren Heels designed by Chloe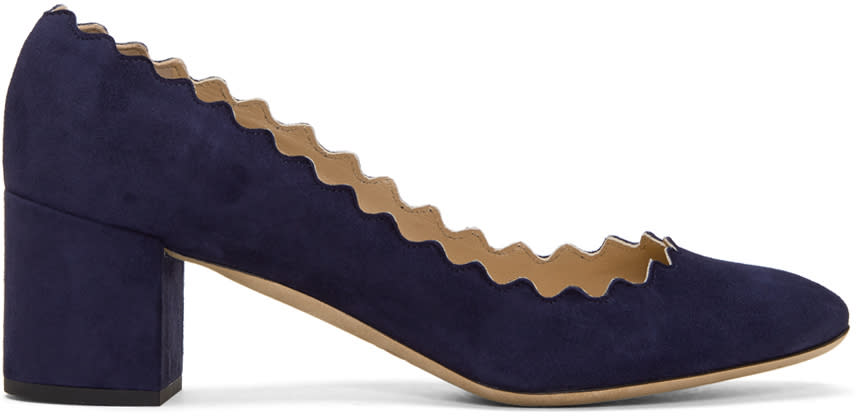 Chamois suede heels in blue lagoon navy. Round toe. Scalloped collar.
Leather & suede shoes & boots for women.
Not only offering the finest sheepskin coats, designer leather jackets, luxurious fur & wool coats, premium clothing but they have spectacular footwear. Shoes, boots and slippers are a must see.
Check out Overland!
Save up to 40% on women's shoes, purses, and other accessories at Overland. FREE SHIPPING. - Go Here!
Tricolor Heeled Velvet Cut-out Boots designed by Toga Pulla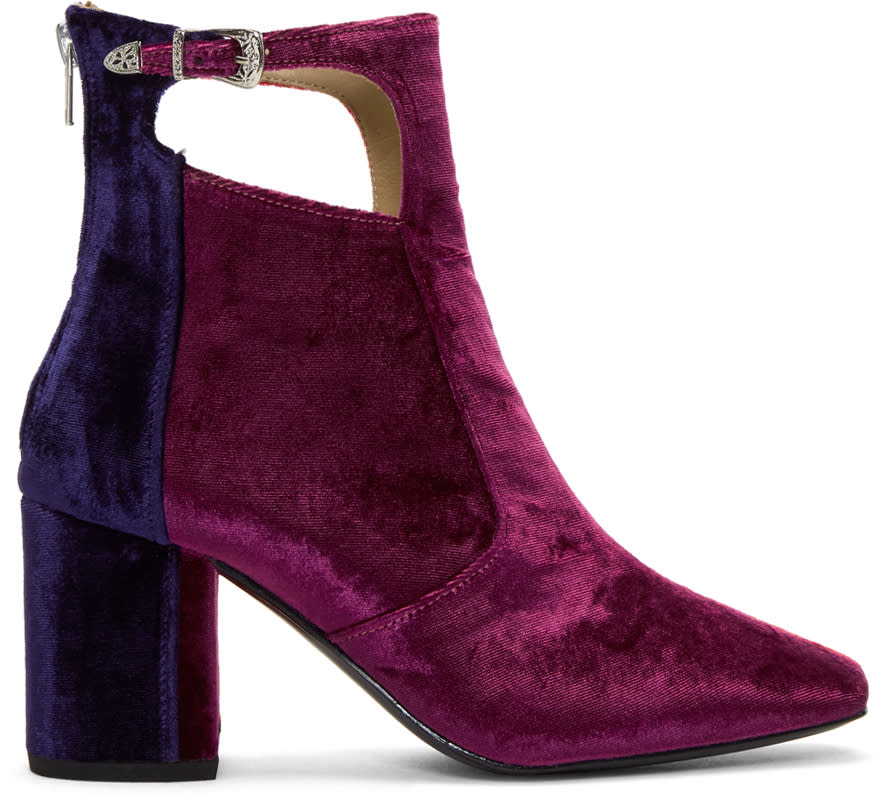 Ankle-high velvet boots colorblocked in pink, red, and navy. Square toe. Cut-out at vamp.
Silver Coline Sandals designed by Giuseppe Zanotti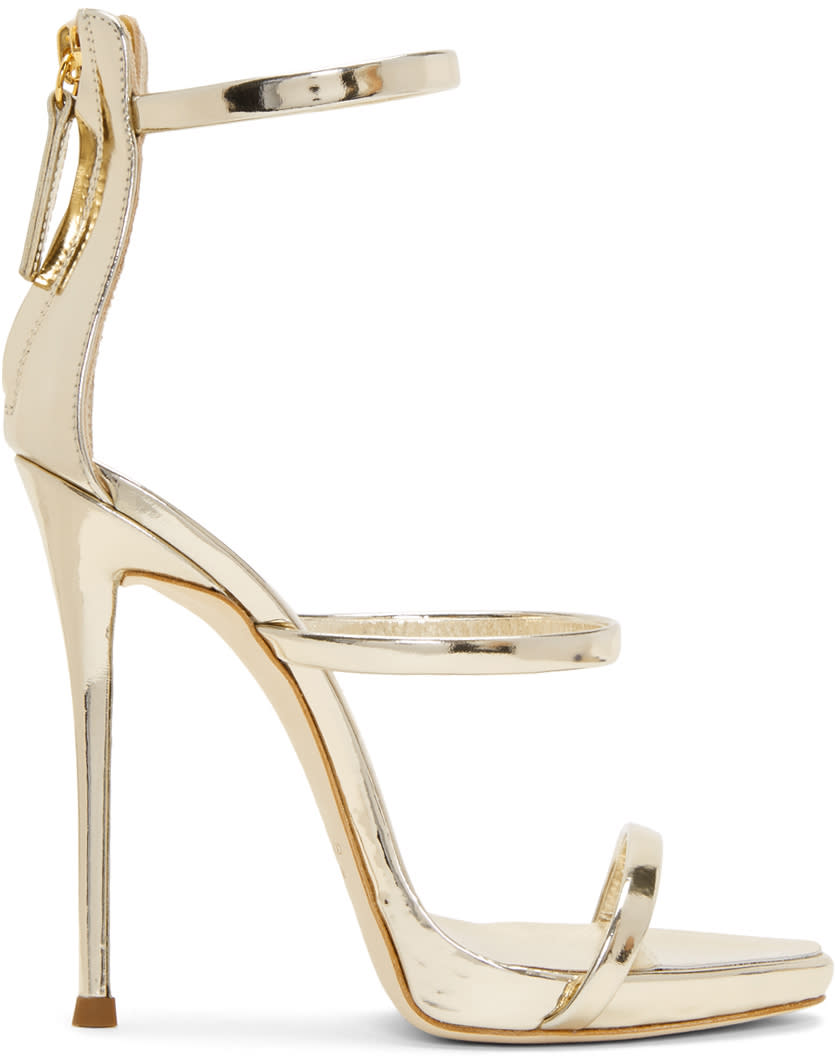 Metallic leather sandals in shooting platinum silver-tone. Open almond toe. Ankle strap.
Black Casati Pearl Over-the-knee Boots designed by Nicholas Kirkwood

Nappa leather over-the-knee boots in black. Round toe. Strap featuring hardware at vamp. White faux-pearls inset at heel.
Black Fringed Loafer Heels designed by Prada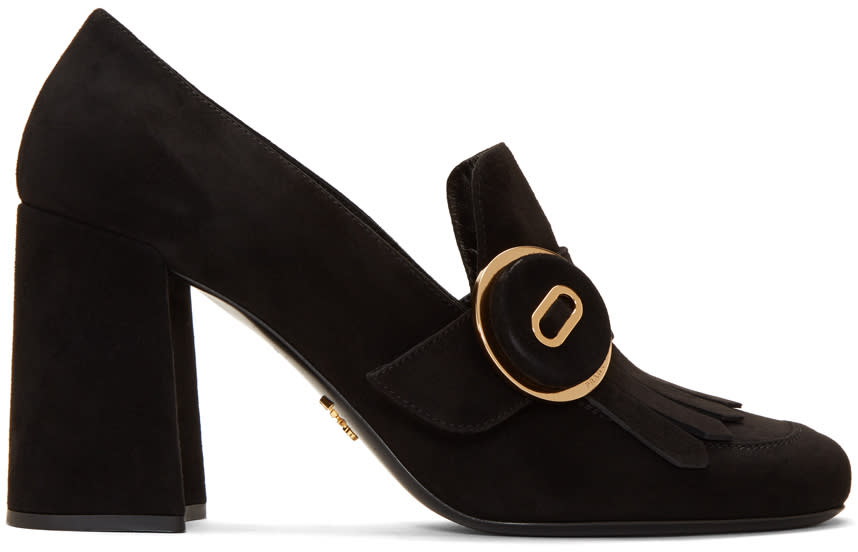 Suede loafer-style heels in black. Suede fringe at square toe. Fixed strap featuring covered button and logo-engraved hardware at vamp.
Natural Leopard Print Leather Flat Sandals
Crafted in printed calf leather are an upscaled replacement for the summer flip-flop. From beach to city streets these flats will have you looking summer chic.
Beige and Gold Embroidered Brocade Mules
Crafted in fabric with golden embroidery has an eye-catching appeal and lends an elegant touch to any relaxed style.
See More Stunning Shoe Gift Ideas Here!
Palazzo Empire Color Block Leather Satchel Bag
Made in Italy.
Black Leather Foldable Rock Clutch
Lovely clutch. Signature dust bag included.
Suede Fringed Tote bag
Trendy tote bag. Signature dust bag included.
Rock Black Leather Large Tote with Graphic Star Studded Embellishment
Magnificent tote. Signature dust bag included. Made in Italy.
Cerulean Blue Leather Mini Pierce Bag
Crafted in natural calfskin with contrasting finish takes petite to luxurious heights with a youthful twist that can be paired with a variety of colors.
Sandstone Leather Bryn Camera Bag
Crafted in calf leather shuttles all your necessities in an elegant bag that transitions from crossbody to clutch effortlessly.