Beauty Gifts For The Woman Who Has Everything
Women love to look good, for themselves and for that special person in their lives, so giving her a gift the makes her even more beautiful than she already is (and be sure to tell her that) is something she will love. We showcase a wide selection of beauty items including skin care, anti-aging skin care treatments, beauty creams, makeup, exotic nail polish and hair related products that will make her look gorgeous and she will love.
Balm Balm Voyage!® Face Palette Vol. 2
Take her beauty to go with theBalm s Balm Voyage Face Palette Vol. 2 a unique and extensive collection of gorgeous colors.
SilcSkin(tm) Reduces Wrinkles While You Sleep
Softens wrinkles, improves skin tone, and returns your skin to a more youthful look! Reduces stretch marks and scars, too.
Premium brands.
Offering a great variety of skincare and cosmetic products, for women and men, fragrances and so much more from all over the world at competitive prices.
Check out Cosme-De!
Triple Therapy Facial Cleanser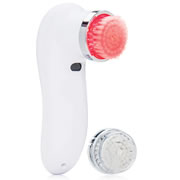 This facial brush cleanses, exfoliates, and delivers collagen-producing phototherapy that leaves skin bright, clean, and firmer-looking.
Silk'n facefx
Silk'n facefx is an at-home, anti-aging device that uses a combination of fractional red light therapy and deep thermal heating to stimulate collagen production and achieve long-term, radiant skin.
Professional hair & beauty products.
Offering more than 3,000 authentic and authorized professional hair and beauty products. You can shop top salon professional brands such as Paul Mitchell, Joico, American Crew, CHI, Kardashian and more. Whether you are looking for skin care, makeup, hair products, or everything nail you will find it here.

Check out Loxa Beauty!
LED Facial Rejuvenator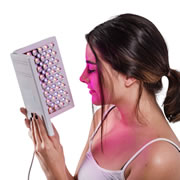 This light therapy system minimizes wrinkles and destroys facial bacteria for a clearer, rejuvenated complexion.
Moisture Enhancing Facial Nanosteamer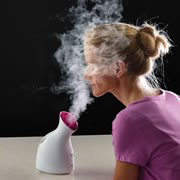 This is the Japanese-designed device that produces ultra-fine steam that penetrates deep into pores to refresh and rejuvenate skin.
Skin care & more.
They offer products that will give her beautiful looking skin, diminish the appearance of wrinkles, improve your skin texture and more.
For anti-aging check out their FaceFX. It is a hand held light emitting diode (LED) anti-aging device. Using a unique blend of deep dermal heating, light energy and massage, using the FaceFX can result in improved skin texture and tone while reducing fine lines, wrinkles and pore size.
Home hair removal with forever results—that's what you'll get when you use the Silk'n Flash&Go Luxx. And we mean forever! - Shop Here!
Check out Silk'n!
Aesthetician's Ultrasonic Wrinkle Reducer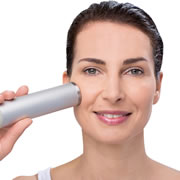 This ultrasonic facial wand that penetrates deeper than commonly available models to help minimize the appearance of fine lines and wrinkles.
Pinchless Electrolysis Hair Removal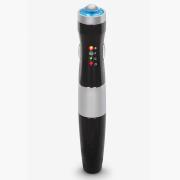 This is the home electrolysis wand with a smooth-rolling ball tip that removes hair without the painful pinching typically experienced with needle electrolysis.
Skin care beauty treatments.
Offering a wide range of products such as anti-aging, hydrating, brightening, firming, creams, moisturizers, masks, body care and much more. They also offer make-up and hair care goodies.
Check out Skin Care Rx!
Thinning Hair Boar Bristle Brush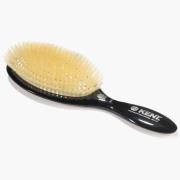 Its 2,300 bristles to gently glide through fine hair without pulling, leaving locks looking healthy and shiny.
Hands Free Hair Rejuvenator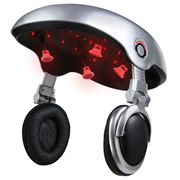 This is the head-worn device that rejuvenates hair hands-free. It employs low level laser therapy (LLLT) that provides pain-free light stimulation for cells in hair follicles, encouraging them to repair themselves. The rejuvenator's built-in speakers can play music from a connected iPod (required).
Skin care science.
Offering a wide range of health & beauty products like anti-aging treatment, acne treatment, age spot treatment, dark circle treatment and cellulite treatment, Murad® is a one stop solution for all those health & beauty products.
Murad UK
Murad Canada
USA Go Here!
Cordless Diamond Tipped Microdermabrasion System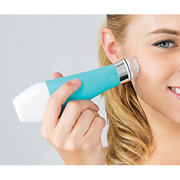 This is the cordless diamond-tip microdermabrasion system that uses gentle suction to clean pores and rejuvenate skin.
Microcurrent Facial Toner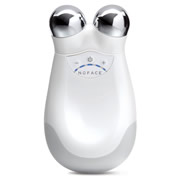 This is the handheld massager that uses a harmless microcurrent to revive the face and neck.
Natural skin care treatments.
Offering skin peels including Glycolic Acid, Salicylic Acid peels. Recently they have added popular skin care treatments such as TCA chemical peels and Jessner solution facial peels, which are both considered highly effective and professional style peels. They also offer a range of other skin care treatments, including Vitamin C treatments, skin lightening, anti-aging, Botox-alternative, and at-home microdermabrasion.
Check out Natural Skin Shop!
Shower Foot Scrubber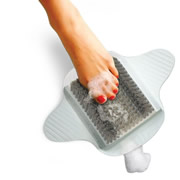 This is the scrubber that delivers a spa-style foot treatment in your shower without bending or balancing precariously on one foot.
Illuminated Manicure/Pedicure Set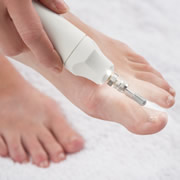 This nail-grooming set lights up for an easier view of detailed work during manicures and pedicures at home.
Health & beauty.
Offering beauty and wellness products not typically found in stores. Verseo products rejuvenate the body and the mind.
Check out Verseo!
The Largest View Lighted Vanity Mirror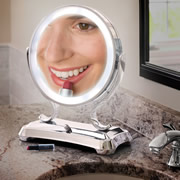 The polished 113/8"-diam. mirror produces distortion-free reflections of skin and hair that are 5X larger than normal.
Moisturizing Gloves And Booties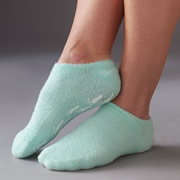 These gloves and booties are lined with a gel composed of medical grade mineral oil that moisturizes dry, rough skin.
Discount perfumes.
Consisting of over 9,500 brands of discount perfume, cologne, body lotion. All fragrances are 100% authentic designer brands. They also offer men's fragrances.

Check out Fragrance X!
Wet/Dry Epilator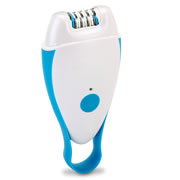 Ideal for use in the shower when one's skin is more elastic, it lifts flattened or short hair (down to 0.5 mm) and removes it at the root, reducing ingrown hairs, and leaving skin smooth for up to six weeks.
200 Item Cosmetics Turntable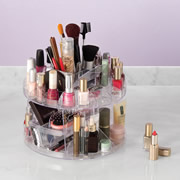 This is the swiveling organizer that neatly stores up to 200 beauty products in less counter space than a hairdryer.
Discount fragrances.
As well as women's fragrances they also carry men's plus bath & body products.. They carry over 2,000 of the hottest and most popular designer name brands.
Check out The Perfume Spot!
Opium Perfume by Yves Saint Laurent, 1.6 oz Eau De Parfum Spray (New Packaging) for Women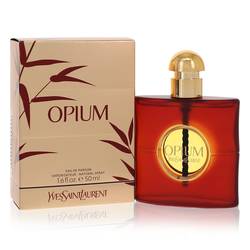 Pheromone brands.
They carry all the popular brands of pheromone cologne for both men and women as well as other related fragrance products.
Check out their all of our Pheromone perfumes, colognes: Women's Pheromone Perfumes (and men ). They currently sell Pheromones in scented and unscented versions. Their most popular pheromones are Alpha 7 and Chikara.
Check out Love Scent!
Get Arome de Femme, the next generation in Pheromones for Women! Go Here!
Italian Stylist's Hair Dryer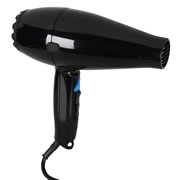 The hair dryer has a specially designed metal filter that keeps hair, dust, and dirt from entering the air intake
Rotating Styling Brush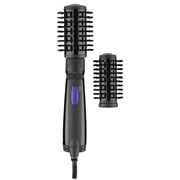 This is the rotating brush that styles and dries hair at the same time.
U.K. hair pieces.
They are the UK's leading online retailer of fashion wigs, hair extensions hairpieces and add ons for every occasion.
Check out Hot Hair!